Getting away to a serene tropical resort paradise in the Philippines doesn't need to have a price tag as big as a tidal wave. Many resorts in Laiya (located in the province of Batangas) are reasonably priced and can be booked with a group to save more money. Laiya resort rates often include meals and diving excursions where guests are exposed to areas only the local diving professionals can navigate.
Coco Grove Resort
Laiya's Coco Grove resort is located on the northern coastline of the Verde Island Passage. Tree houses, poolside cottages and a large Bahay Kubo accommodate guests in small and large groups for an affordable vacation. Seven tree houses feature rooms that hold up to four guests. Poolside cottages house up to six guests and the Bahay Kubo accommodates large groups of 20 guests in a dormitory setting. Guests can expect to pay $223 dollars for two people for three nights in a poolside cottage. Rates are even lower for tree houses and the Bahy Kubo.
Coco Grove Resort Km.20 Brgy. Laiya, Aplaya, San Juan, Batangas (043) 969-93702722 www.laiyacocogrove.com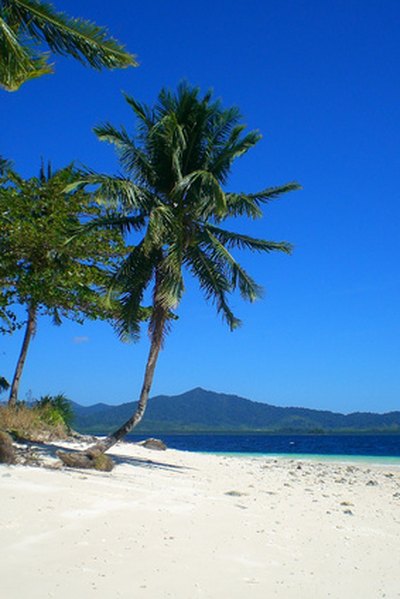 Lago De Oro Beach Club
Experience an adventure vacation at Lago De Oro Beach Club in Batangas. The resort is a cable wake boarding park that treats guests to the thrill of the ride, but the resort also features packages for water skiing, snorkeling, boat rides, fishing trips and a spa massage for those who want total relaxation. Rates start as low as $59 dollars per night, though prices begin to climb with activity add-ons and meals.
Lago De Oro Beach Club Bo. Balibago, Calatagan 4215 Batangas, Philippines 639175042685, 63 9267104754. www.lago-de-oro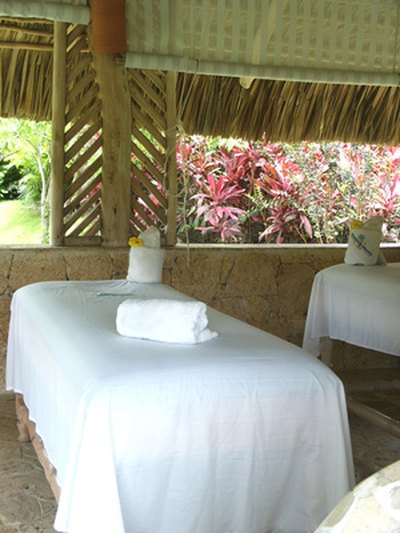 Aquaventure Reef Club
The Aquaventure Reef Club located in Laiya, Batangas includes diving excursions in rates that start as low as $95 dollars per person for a two day, one night diving adventure that includes meals. Rooms are designed with native, rustic architecture for a Filipino getaway that looks as genuine as it feels.
Aquaventure Reef Club Brgy. Bagalangit, Mabini, Batangas Manila New Manila, Quezon City 639178254069 www.aquareefclub.com.
Blue Coral Beach Resort
In Laiya, San Juan Batangas, the Blue Coral Beach Resort accommodates guests in airy spacious rooms on the beach for a getaway that truly feels like a tropical fantasy. It seems this resort considers the entertainment factor for the whole family with playgrounds and a huge swimming pool for children and a bar and suite rooms for adults. Charming beach houses line the shore for a vacation that offers all the comforts of home. Rates start at $68 dollars per night and increase with activity add-ons and meals.
Blue Coral beach Resort Laiya, San Juan Batangas, Philippines 632-832-2879 www.bluecoralbeachresort.com
Tivona Beach Resort
Tivona Beach Resort is the ultimate relaxation resort for nature lovers. Nipa cottages and huts near the shore are situated in a prime location for spotting dolphins or just enjoying the colors in the sky at sunset. Despite the seemingly primitive description, the huts are cooled by the mountain and ocean breezes and mosquitoes are extremely scarce. Guests are encouraged to bring cooking supplies and charcoal for grilling out on starry nights. A nearby marine sanctuary invites guests to go snorkeling at their own pace to explore life in the crystal clear blue water. Rates start at $114 per night and discounts are applied for additional nights past the first two.
Tivona Beach Resort Laiya Batangas, Philippines 0917-800-7309 www.tivonabeachresort.com