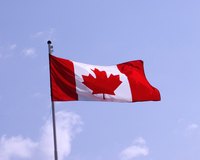 With the recent downturn of the economy, a lot of people are turning to home-based businesses to augment their income. Some even leave their regular jobs to stay home and control their own time. Having a home-based occupation not only allows for flexible working hours but also encourages freedom to develop ideas and control the decision-making process. Canada provides various opportunities for home-based workers such as freelancers, independent contractors, consultants and telecommuters.
Online Store
The popularity of the Internet not only helped many businesses advertise their goods and services but also allowed for purely virtual businesses with no brick stores to exist and compete with well-established brand name products. To start an online store, choose what kind of commodity to sell and the intended market for it. It could be clothes, toys, crafts, electronics, baked products or even pre-owned items. Next, create a homepage to display these items and join websites such as Amazon, eBay, DropShip-Business and Shopster to promote the merchandise for sale. Finally find an efficient way of delivering goods and securing payments for it. PayPal, Western Union or bank transfers could all be considered.
Freelance Professional Services
Whether its software development, web design, medical transcription, translation, writing, data entry or accounting, many professional services can be offered without leaving the comforts of one's home. To venture into this territory, decide what service to offer and create a résumé or portfolio highlighting sample works for prospective clients to see. Create a website and use social networking sites to promote and advertise the services being offered. Then join online sites such as AgentSolo.com, YouHaveAProject.com or oDesk to find projects to bid on. Ensure effective time management and establish a good relationship with clients to guarantee a steady source of work.
Child Care
Many women, especially mothers, offer home-based babysitting services. While watching over their own children, they can also take care of other kids. Since building trust with parents is a challenge in this type of endeavor, babysitters should start with their immediate relatives and friends when offering this service. Eventually referrals and word of mouth can expand the clientele. The Canadian Child Care Federation and many other schools in Canada offer trainings and certifications for child-care providers, obtaining this will help to establish credibility in this business.
Sewing and Alteration Services
Those who are skilled in tailoring and would like to make a business out of it can offer clothes repair and alteration services. Just buy the right equipment, advertise the service and offer it to close family and friends to establish patronage. Since not everyone can fit in the regulation sizes that stores offer, there is a steady demand for this kind of service. Eventually making new garments to offer may also become an option.