The dining room is the place in your home where family and friends gather to enjoy a meal, holiday celebration or just spend time together. The centerpiece on your dining table is an object of beauty that coordinates with the dining room decor, the season, the holiday or special occasion. Changing the centerpiece on the dining table is one way to give the room a lift without remodeling or redecorating the entire room.
(Comstock/Stockbyte/Getty Images)
Change the centerpiece on your dining table to coordinate with the changing seasons. In the summer months, create a centerpiece with a beach theme using seashells, starfish and decorative sand. In the fall, use pine cones, fall leaves and darker autumn colors for an autumnal centerpiece. Create a glittering centerpiece for the winter season that uses crystals and metallic blue for an icy centerpiece. Spring centerpieces can celebrate the new flowers and fresh grass with a floral bouquet in the center of the table.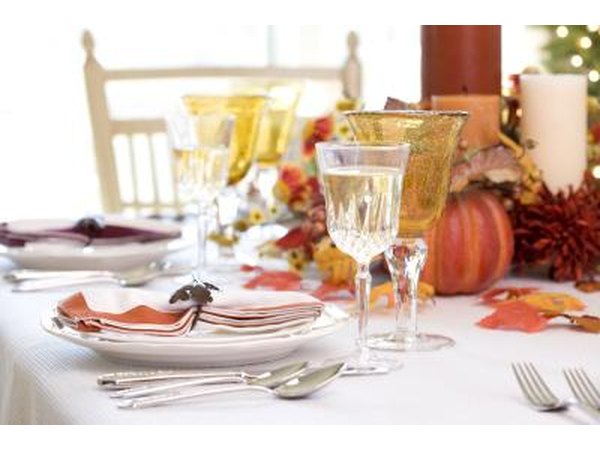 Lisa Thornberg/iStock/Getty Images
Change the centerpiece for special occasions and holidays such as Christmas, Easter, Thanksgiving or Halloween. Use Christmas ornaments in your holiday centerpiece or create a tiny Christmas tree to commemorate the season. Thanksgiving centerpieces can use fruits and flowers in deep orange and brown shades to celebrate the holiday. An elaborately decorated Easter basket is a festive choice for an Easter table decor during your Easter meal. Halloween is a chance to get spooky with a witch's cauldron or a haunted house in the center of the table for Halloween night. Use holiday centerpieces during the special dinner or celebration.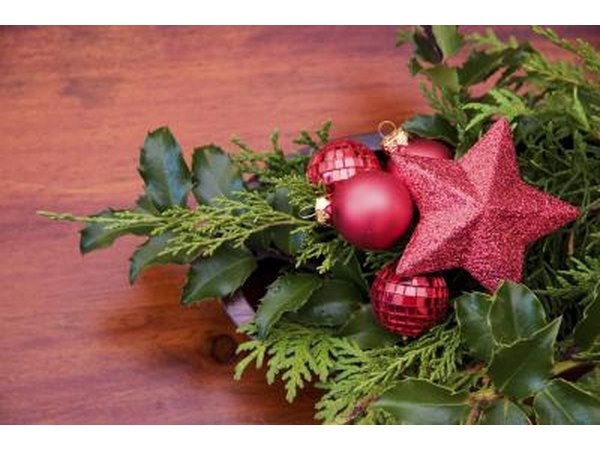 Rebecca Paul/iStock/Getty Images
Mix fruits and flowers together for an exquisite dining table centerpiece. Use silk flowers to create a centerpiece that lasts forever. To hold the flowers and fruit, you can use a basket, vase or plate to arrange the centerpiece components. For a centerpiece to create an elaborate design, allow the flowers to overflow the basket or plate onto the table.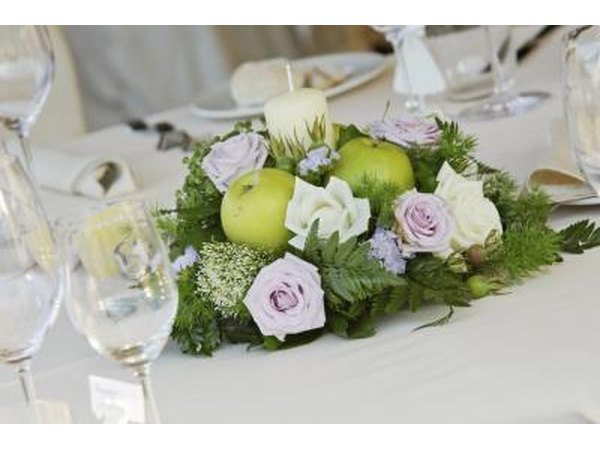 limpido/iStock/Getty Images
Promoted By Zergnet