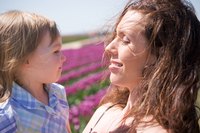 Raising a child on your own is hard enough, let alone trying to support a family on one income. Whatever your situation is, you do not have to feel alone. There are people out there just like you struggling everyday just to try to make ends meet. If you live in Florida and are a single mother, there is help available for you.
ACCESS Florida Program
The ACCESS Florida Program focuses on single mothers who need help financially, guiding them in the right direction to get their lives on track. Qualified applicants can receive food assistance and temporary cash assistance. The Food Assistance Program aids low-income single mothers in supplying healthy food for their family, while the Temporary Cash Assistance program grants cash for a short period of time to single mothers with children still attending school. You can apply online, by phone or at any of the ACCESS customer care centers.
ACCESS Florida Program myflorida.com/accessflorida 866-762-2237
FGCU Single Parent Grant
The Florida Gulf Coast University offers Single Parent Grants to those who want to attend school but can't afford to. The single parent must apply by March 1 every year. To receive the full grant, the applicant must be enrolled in a minimum of 12 hours per semester. If she is enrolled for less than 12 hours, she will receive a prorated grant. The grant is awarded to multiple single parents for no more than $1,000 per year.
Financial Aid & Scholarships Mc Tarnaghan Hall Florida Gulf Coast University 10501 FGCU Boulevard S Fort Myers, FL 33965 fgcu.edu 239-590-7920
MediKids
MediKids is a Florida Kid Care Program that offers health care assistance to children who are part of a single-parent family. Administered by the Florida Health Care Administration, the program offers health insurance grants to single moms who have children under age 4. MediKids will pay for dental and health care services including hospital inpatient and outpatient procedures, medical services from primary pediatrician or approved specialists, eyeglasses, hearing aids, prescription medications, lab and x-ray services, therapy, dental procedures, along with many other health care procedures.
MediKids ahca.myflorida.com 877-506-0578