Turn your bare, little-used backyard into a garden oasis you'll use every day. New homes sometimes come with sparse landscaping in the front and little to no landscaping in the backyard, and older homes have been landscaped to someone else's preferences and may not fit your needs at all. Whether landscaping for the first time or re-landscaping, a few basics will help you spruce up your yard's appearance in no time.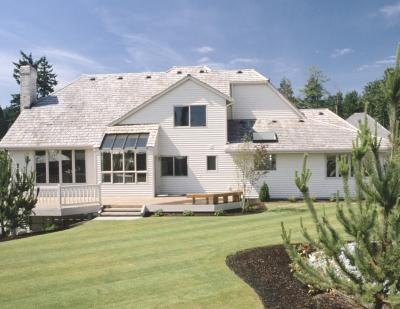 (Ablestock.com/AbleStock.com/Getty Images)
Before planting anything, improve the condition of your soil. Dig the soil to a depth of 12 inches for grass, annuals and vegetables, and to 24 inches for perennials and roses. Add 3 to 4 inches of compost and slow-release fertilizer according to package directions. Mix well. Next, add sand. Exactly how much sand depends on your particular soil. Sandy soil drains too fast, letting water and nutrients escape before the plants have a chance to absorb them, so you don't want to add much. If soil is too sandy, amend with extra compost. If the soil is clay, add twice as much compost and sand. As a final step, add top soil. How much top soil you add depends on how sandy your soil is--the sandier it is, the more top soil you need.
Jupiterimages/Comstock/Getty Images
It's no fun sitting in the broiling sun trying to read or relax in your backyard. Provide temporary shade with umbrellas, or with vines growing over lattice work, and permanent shade by planting trees. Select the trees based on their growth habits and how well they'll do in your area. Contact your local university's agricultural extension or master gardeners for suggestions. Shade trees are leafy with a spreading canopy--think ficus or apple trees--not columnar and upright, such as cypress trees.
Medioimages/Photodisc/Photodisc/Getty Images
Flowers and bushes have requirements regarding how much sunlight they need each day to thrive. Plant a sun-loving plant in the shade and eventually it will give up and grow spindly. A shade lover, on the other hand, will burn quickly if it's in direct sunlight all day. In hot summer areas, most vegetables and flowers appreciate relief from the blistering afternoon sun. Plant them against a wall or fence or under a tree to give them some shade later in the day.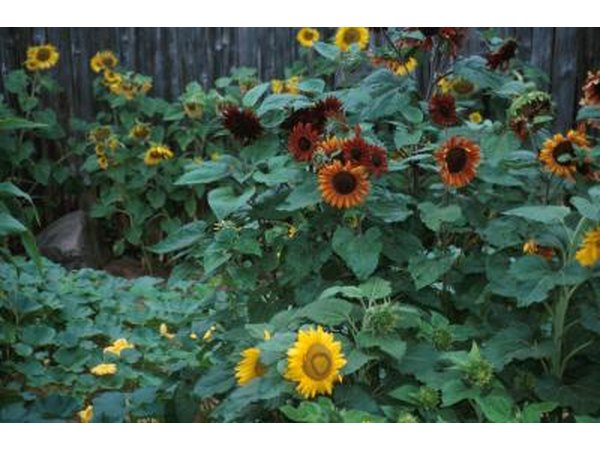 Hemera Technologies/Photos.com/Getty Images
Plants don't like to have their feet wet constantly, because it deprives the roots of oxygen. Check how the yard drains by running a sprinkler and seeing where the water puddles. Level out high areas and fill in low areas. If one area of the yard is constantly muddy, consider installing French drains to alleviate the problem. A French drain is a pipe laid in a sloping, gravel-filled trench that directs water away from wet areas.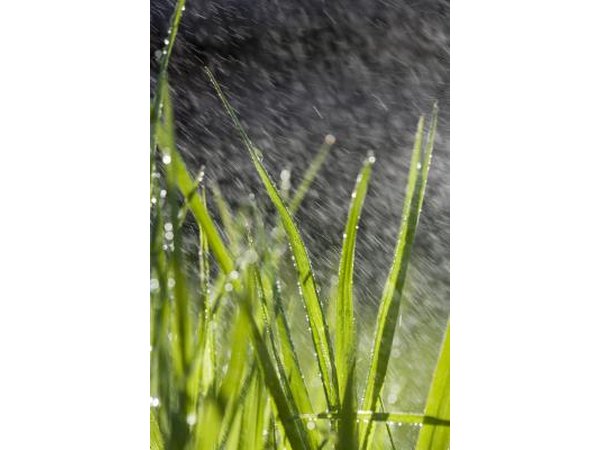 Comstock Images/Comstock/Getty Images
"Backyard Blueprints"; David Stevens; 2002
"At Home in the Garden"; Becke Davis; 2001
Promoted By Zergnet