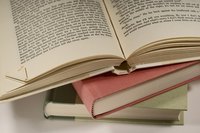 Ireland is a beautiful country and, because of its low 12.5 percent corporate tax rate, is often a desirable place for a company to set up an offshore limited-liability company. According to an incorporation company, Business Legal, a company can be incorporated in Ireland in as little as six hours. However, there are a few disadvantages to incorporating in Ireland including the requirement to have a registered office in the country, the level of disclosure directors must provide, and the requirement relating to submission of accounting reports.
Company Must Have a Registered Office in Ireland
One of the stipulations of setting up a company in Ireland is the requirement to have a Registered Office in Ireland which will serve as the company's official address. This means that a company would have to incur the cost of renting and staffing a physical office or pay a company to provide what it is termed a Registered Office service to deliver on this requirement. There is, however a service offered by several companies in Ireland that allows companies to use the their Ireland address as their "official address" for an annual charge in order to meet the requirement.
Disclosure Requirements for Directors
The Company's Act of 1963 requires the company have at least two directors who must report their full name, nationality, residential address, date of birth, and the name of any other companies of which she is a director.

Company Accounts Must be Maintained
An Irish company is required to have the company's books kept up to date and the annual returns must be filed on time. While this is a standard business practice, many smaller companies, especially at times of high growth, find that their bookkeeping records have fallen behind. This is an additional requirement that some of the other offshore territories, for example St. Lucia and Bahamas, do not require.