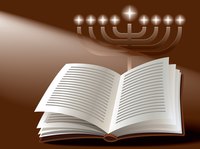 Between the 1940s, 1950s and 1960s, resorts located in the Catskill Mountains in Sullivan and Ulster Counties in upstate New York were the vacation spots of choice for New York Jews--so much so that the Catskills were called the Jewish Alps. Popular kosher resorts included Brickman's, Grossinger's, the Granit, Brown's, the Concord, the Nevele and Kutsher's. Of these, only one remains in operation today.
Sole Survivor
Kutsher's resort and spa is the only kosher resort remaining in the Catskills. It is located in Monticello along the "Borscht Belt," so named for the beet soup popular among the Ashkenazi Jews from New York City that vacationed in the numerous resorts located in the area during the middle of the last century. Kutsher's survives amidst abandoned and decaying resorts from the Borscht Belt's heyday.
Once on the brink of extinction itself, ongoing refurbishments have allowed Kutsher's to survive despite the numerous demographic changes and reversals in travel patterns which became the downfall of all other kosher Catskill resorts.
When air conditioning became a feature of New York City apartments, the city suddenly became a far more pleasant and agreeable place to spend the summer. Cheap travel packages to the Caribbean, Europe and even Africa lured vacationing New Yorkers away from the Catskills. Jews, in general, also suffered less overt discrimination by the 1960s. With more travel and accommodation options available to them, Jews had no need to take refuge in the kosher resorts.
Amenities
Just two hours from New York City, Kutsher's has 250 rooms and offers country club living, with an 18-hole championship golf course, a lake, tennis, shuffleboard, boating, an indoor gym, health club, spa, sports bar, indoor and outdoor swimming pools, an eruv enclosure, children's activities and Bagels N-More for snacks throughout the day and late evening.
Although kosher dining, including cold borscht soup, schav, pierogi and chopped liver, is served by gray-haired waiters in tuxedos, guests of any denomination are welcome and no fuss is made by the establishment about what to eat.
Marketing and Programming
Targeting both a younger, more modern Orthodox crowd, as well as elderly Jews from Florida, the management has combined new programming with aggressive marketing to add to the major selling point of Kutsher's which has always been copious amounts of well-prepared kosher food. Dining is supervised by Rabbi Zushe Blech.
Old-timers have their usual places in the dining room saved for them. Comedians are brought up from the city to entertain guests. Jackie Horner is still leading dance classes, "Bingo for Bucks" is led by Tom Barry and Terry Steinberg hosts the exercise routines. Nostalgia is encouraged. Justine's Makeup Counter in the lobby still exists, as do vending machines from the 1950s.
Kutsher's Country Club Kutshers Road, PO Box 432 Monticello, NY 12701 800-431-1273 www.kutshers.com