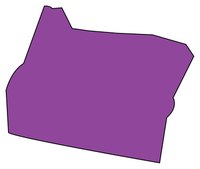 The city of Eugene, Oregon, located near Oregon's Pacific coast, is the home of the University of Oregon and has many bars, restaurants and shops catering to the college crowd. In addition, there are establishments that embrace the alternative crowd. Gay bars in Eugene and Portland are welcome to not only gays and lesbians but those looking to have fun and explore. From dancing to drag shows, these bars are sure to fit your plans.
Diablos Downtown Lounge
Diablos Downtown has a restaurant and lounge upstairs if you're looking for a meal and a few drinks, and an underground space with outrageous decorations for those looking for a wild night out. Live music and art take center stage here. DJs play a mix of '80s and dance music.
Diablos Downtown Lounge 959 Pearl Street Eugene, OR 97401 541-343-2346 diabloseugene.com
Southside Speakeasy
Just a short drive north of Eugene in Salem is the Southside Speakeasy and Dance Pub, boasting weekly dance parties and drag shows, food specials such as two tacos for $1 on Mondays and theme nights that include poker tournaments.
Southside Speakeasy 3529 Fairview Industrial Drive SE
Salem, OR 97302-1155 503-362-1139 southsidespeakeasy.com
CC Slaughters
About an hour-and-a-half north of Eugene in Portland is CC Slaughters, a bar known for its vibrant nightlife. This nightclub is open seven days a week and has a live DJ spinning dance records every night, along with theme nights like Game Show Mondays and glow-stick parties. In addition, CC Slaughters features a Sunday drag show mixing comedy, singing and dancing.
CC Slaughters 219 NW 3rd Ave Portland, OR 97209 503-248-9135 ccslaughterspdx.com
The Silverado
The Silverado is a gay-owned and operated night club in the heart of the Portland bar district. With live shows and dance music from the '80s and '90s blasting through the speakers, you'll be able to put your dancing skills to good use. Karaoke and Latino Night are among many of the special events that the Silverado serves up; another draw is its male dancers.
The Silverado 318 SW 3rd Avenue Portland, OR 97204 503-224-4493 silveradopdx.com