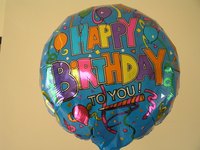 Celebrate turning 30 in the Windy City. Chicago offers 30-year-olds of every interest plenty of places to celebrate this milestone occasion. From a festive dinner with friends to a VIP spot in a nightclub, Chicago can help you ring in your third decade in style. Whether you want a night out on the town or a casual space for your 30th birthday party, you can find what you're looking for in Chicago.
Cafe Iberico
Ring in the big 3-0 with a dinner for family and friends at Chicago's Cafe Iberico. With its brightly colored Spanish décor, this Spanish tapas restaurant will put you in a festive mood as soon as you enter. Reserve a party room for a private celebration with your family and friends. Share tapas, or small portions, of a variety of Spanish dishes like grilled sea scallops, stuffed chicken breast with spinach and cheese and paella-style rice. With three bars and a wine cellar full of more than 4,000 wines, you'll have plenty of libations to choose from for this special event.
Cafe Iberico 739 N. LaSalle Drive Chicago, IL 60610 312-573-1510 cafeiberico.com
Kit Kat Lounge and Supper Club
For the 30-year-old who wants to receive VIP treatment—and a little entertainment—for her birthday, the Kit Kat Lounge and Supper Club is an ideal venue. Located in Chicago's Lakeview neighborhood, this venue can create a glamorous, adults-only 30th birthday celebration. The birthday girl can choose from one of five party packages, which range from a three-course meal to dessert and martinis for guests. Sip on any of the Kit Kat Lounge's specialty drinks; the restaurant offers more than 50 different martinis. Enjoy the outdoor patio, but be sure to make it inside for the nightly show featuring top Chicago divas. The Kit Kat Lounge and Supper Club is a birthday party venue perfect for the open-minded 30-year-old who is ready for some unique entertainment on her big day.
Kit Kat Lounge and Supper Club 3700 N. Halsted Street Chicago, IL 60613 773-525-1111 kitkatchicago.com
Odyssey Cruises
See the sights of Chicago on your 30th birthday aboard a cruise ship. Odyssey Cruises in Chicago depart from Navy Pier and take guests on brunch, lunch, dinner or fireworks cruises throughout the week. Choose the cruise that works best for you on your 30th birthday, and be sure to join Odyssey Cruise's Birthday Club for discounts and specials. Listen to live music and sip on your favorite cocktail on your birthday cruise for a memorable 30th birthday celebration. If you have a group of 20 or more, ask Odyssey Cruises about group rates.
Odyssey Cruises 401 E. Illinois Street Suite 310 Chicago, IL 60611 312-321-7600 entertainmentcruises.com