Granite is an extremely durable countertop choice. It can also add warmth to a room when used as a tabletop, flooring or wall adornment. It is also the most popular substance from which to carve tombstones. Granite, a hard stone fashioned from lava, contains various mineral substances that give it a diversity of colors. Granite has been categorized and standardized into labels based on the color and pattern of the stone.
(Hemera Technologies/AbleStock.com/Getty Images)
Rose-colored granite offers a soft glow to any room. The color is also popular for tombstones. The base colors of the stone usually range from lavender to a very subtle pink. Rose granite is predominately supplied from regions of China and Brazil. The granite's scarcity makes it exceptionally popular and expensive.
The coloration of rose granite can also have a gray speckling that makes the rose stand out. Rose granite is often confused with red granites, but the red colorations are brighter and darker then the much softer rose. The varying shades of granite, from red to soft rose, reflects the amount of hematite in the stone at the time of formation.
Jupiterimages/Photos.com/Getty Images
Black granite offers no color alteration within the stone's pattern. It is a simple, brilliant, high-gloss black. The color is popular when used with other granite slabs for a startling contrast, such as in flooring or in memorial markers. The extremely shiny appearance of the stone does make it difficult to hide smudges or fingerprints. Black granite is normally given its color by varying amounts of biotite, hornblende and carbon.
Exceptionally popular, black granite is mined from Australia, Sweden, India and South Africa in moderate abundance, which makes its price tag somewhat reasonable compared to that of other, rarer colors of granite.
Jupiterimages/Photos.com/Getty Images
Azul-colored granite is widely available. The stone is mined predominately in Spain and Brazil. The granite is speckled with blue, gray, black, white and cream. The colors catch the eye and appear to be comprised of tiny crystals.
Other blue-colored granites exist but they are often considered exotic if the blue coloration dominates the other colors within the stone. The bluer and more pure the appearance the rarer the granite is and the the higher the price.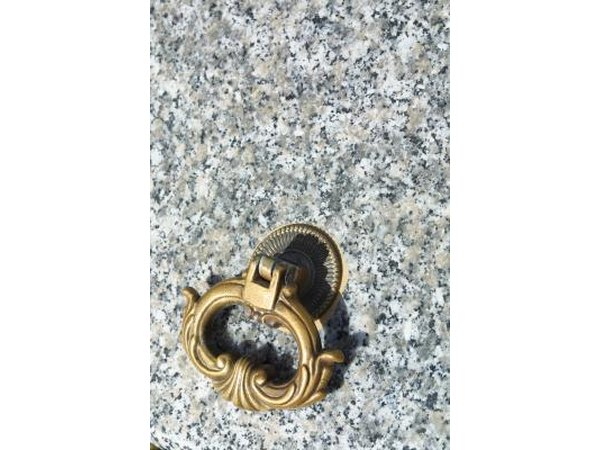 Hemera Technologies/AbleStock.com/Getty Images
Green granites are comprised of a predominately green background shade with a speckling of other shades, such as aqua, black and gray. Many green granites are banded rather than speckled. The varying colors depend on the amounts of mica, silicate and chloride within the stone.
Norway, South Africa and Brazil mine and export green granite products widely. The origin of most green granite is easily distinguishable based upon its unique coloration and design, which tends to be country-specific. The wide availability of green granites makes the price moderate compared to those of other granites.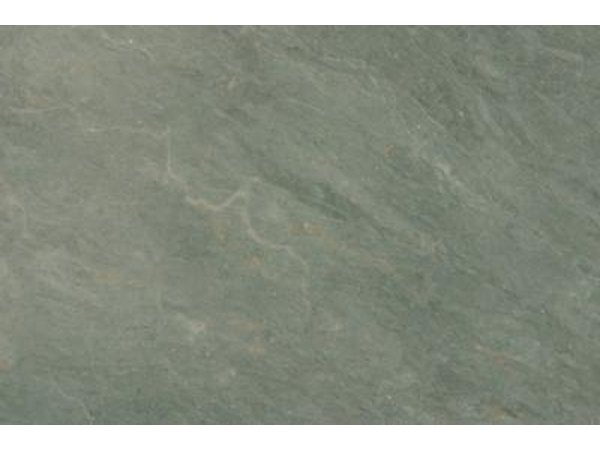 Hemera Technologies/AbleStock.com/Getty Images
Promoted By Zergnet