Planning a cowboy- or western-themed birthday party is a lot of fun for kids. There are many creative ways to decorate for the party and types of food that can be served. If you are having a western-themed birthday party for one of your children, you can get especially creative making the cake. Craft stores and the baking sections of grocery stores have different tools and supplies that can help you make a western- or cowboy-themed cake that will be very special.
(Stockbyte/Stockbyte/Getty Images)
Cops and robbers is one idea associated with the Wild West theme. Finding a mold shaped in an old fashioned sheriff's badge can add to the western-themed party. Another way to make this cake is to bake two sheet cakes and cut out five triangles on one of them. Using frosting, attach the points to the other sheet cake and frost it yellow. You can write your child's name on the badge using cake decorating icing, which can be found in baking sections of grocery and craft stores. Cake pans and molds can also be found in home sections of department stores and at craft stores.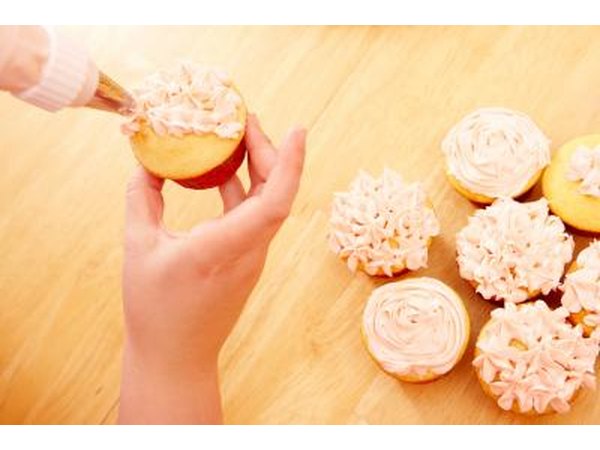 Jupiterimages/Photos.com/Getty Images
Cowboy boots are a classic symbol of the cowboy. Bake a cake in the shape of a cowboy boot. To do this, bake the cake in a regular rectangular pan. Using a pointed object, draw an outline of a cowboy boot and then use a knife to cut out your outline. Frost it brown. You can even draw designs and accent the cake using cake-decorating icing.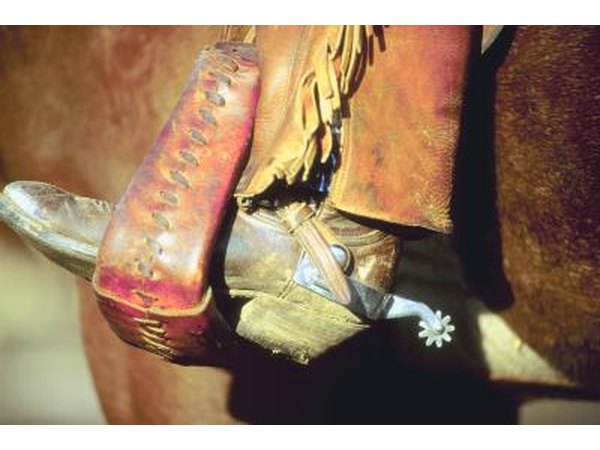 Hemera Technologies/AbleStock.com/Getty Images
To make a cowboy or cowgirl hat cake, bake a cake mix in a baking bowl and bake a cake mix in a regular rectangular pan, which will make the brim. Frost it brown, or pink for girls, and decorate it with candy, such as licorice.
Ralf Nau/Lifesize/Getty Images
This cake can be made in the same way as the cowboy boot cake, except draw an outline of a horseshoe and cut the shape out with a knife. To make it easier, cake pans shaped in horseshoes are pretty common and can be found at craft stores.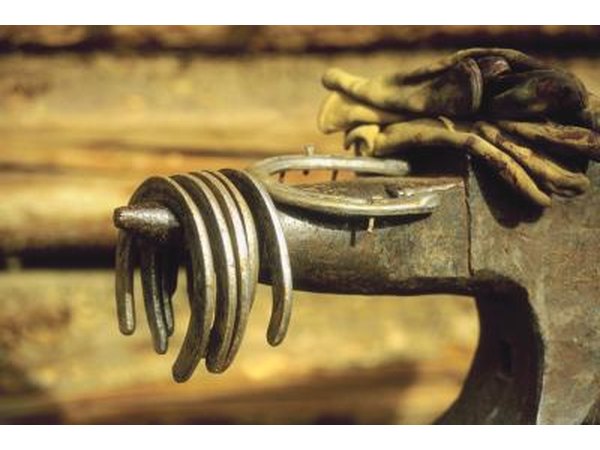 Hemera Technologies/AbleStock.com/Getty Images
Promoted By Zergnet