If you're looking for a romantic getaway in Washington state and you're on a budget, there are plenty of places to go if you know how to plan. From beaches to islands to wineries, Washington has a lot to offer couples in need of a getaway. Travel from January to March when rates are typically much cheaper. Summertime weekends are pricey, so if you want to avoid paying high premiums, plan a midweek getaway during the winter.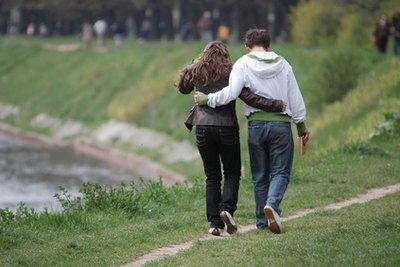 Best Western, The Inn at Horse Heaven Hills: Prosser
The Inn at Horse Heaven Hills in Prosser is ideal for wine-loving couples who don't have a lot to spend. As of August 2010, rates for the winter months started at $100 a night. And Best Western offers free breakfasts, so one meal a day is paid for. This Best Western is at an ideal location for a cheap and romantic wine-tasting tour. Most wineries in Prosser either give complimentary tastings or charge only $5, so you won't have to spend much to enjoy some of Washington's most highly rated wines. Popular wineries include Alexandria Nicole, Desert Wind, Kestral and Bunnell Family. You can buy a bottle of your favorite to take home with the money you saved on the rest of your trip.
Best Western, the Inn at Horse Heaven Hills 259 Merlot Drive Prosser, Washington 99350 509-786-7977 www.bestwestern.com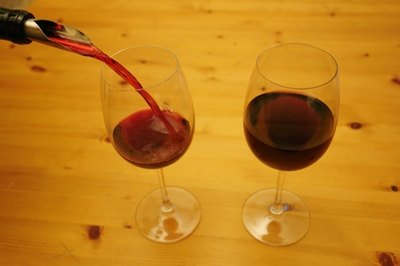 Chalet Village: Ocean Shores
The Chalet Village is a community of A-frame cabins in Ocean Shores. As of August 2010, the winter rates at Chalet Village started at $85 a night, plus a $20 cleaning fee. The cabins all come equipped with full kitchens so you can save quite a bit on food by doing your own cooking rather than eating your meals out. The cabins also each come with fireplaces and views of the ocean, making them ideal for romance. There are plenty of places to window shop in downtown Ocean Shores, and beach access is free.
Chalet Village 659 Ocean Shores Boulevard Northwest Ocean Shores, Washington 98569 360-289-4297 www.oceanshoreswashington.com/chalet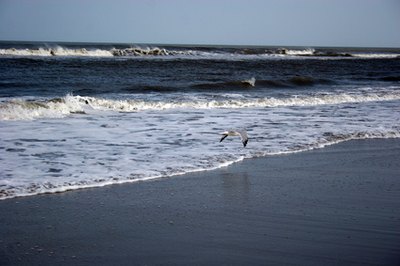 Landmark Inn: Eastsound, Orcas Island
The Landmark Inn on Orcas Island rents out condominiums to its guests by the night or by the week. If you're traveling to Orcas from Jan. 1 through March 31, rates at the inn start at $99 a night. Staying at the Landmark Inn will save you quite a bit on gas because it's located within walking distance to everything in Eastsound, which is Orcas Island's largest town. The rooms come equipped with full kitchens as well, so you can walk up the road a few blocks to Island Market and buy groceries to make your meals, helping you save on your food bill. Orcas Island is perfect for a romantic getaway because of its quiet seclusion, its relaxed pace and its elegant restaurants such as Christina's, Bilbo's and Pasta Rustica.
Landmark Inn 67 Main Street Eastsound, Washington 98245 360-376-2433 www.landmarkinn.net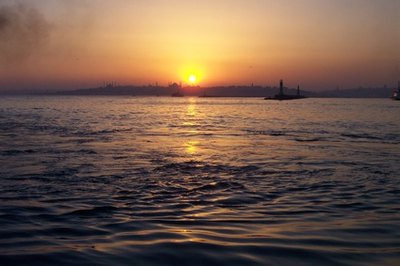 Gateway Inn Resort: Ashford, Mount Rainier
The Gateway Inn Resort is a small cabin and motel community located in Ashford on Washington's Mount Rainier. Each of the cabins include a wood-burning fireplace-perfect for cuddling up for a romantic winter evening. The Gateway Inn Resort has a restaurant and minimart as well, so if you don't want to bring your own food, you'll be able to stock up once you've checked in. Since the resort is located in Mount Rainier National Park, there's plenty for nature-lovers. You can hike around and explore the mountain hand-in-hand for free, making this an ideal getaway that is both cheap and romantic. As of August 2010, the cabin rates ranged from $109 to $129 per night, and the motel rooms started at $99 per night.
Gateway Inn Resort 38820 State Route 706 East Ashford, Washington 98304 360-569-2506 www.gatewayinnonline.com/site/