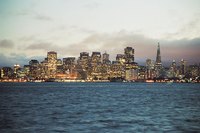 San Francisco, California is home to famous tourists attractions such as the Golden Gate Bridge, Fisherman's Wharf, Alcatraz and the Exploratorium. Tourists flood to the area to relax, swim and enjoy the Bay Area. For visitors who wish to see a different side of San Francisco than the typically visited sites, the city offers a wide variety of more abstract, cultural attractions and actives.
How Weird Street Faire
Since 1999 the How Weird Street Faire has been annually held on Howard Street between 1st Street and New Montgomery. For one afternoon, ten blocks of San Francisco are filled with art, exotic food and drinks, creative clothing vendors from around the world, music performances on ten different stages and a variety of non-profit organizations booths. Each year features a specific theme, for example the 2010 was Bollyweird. All ages are welcome and it is tradition to wear costumes, though it is not required.
How Weird Street Faire San Francisco, CA howweird.org
Bazaar Bizarre
The first Bazaar Bizarre was held in the Boston area in 2001. Since then, the event has spread across the nation and is now held in various cities such as Los Angeles, Austin, Cleveland and San Francisco. In San Francisco, the location of the event changes with each show. At the decided location, over 100 artists and designers, chosen by judges from across the United States, gather to display handbags, pottery, silk screened t-shirts and various other hand made goods.
Bazaar Bizarre San Francisco, CA bazaarbizarre.org
Chinatown Ghost Tours
San Francisco's Chinatown Ghost Tours happen each Friday and Saturday evening, beginning at 7:30. The walking tour begins at the Four Seas Restaurant on Grant Avenue and winds through the alleyways and neighborhood passageways of Chinatown for about an hour and a half, exploring all the old haunts. The catacombs, tunnels and legend of vampire cases are all included on the tour, plus many more legends and myths of Chinatown. All ages are welcome.
SF Chinatown Ghost Tours 415-793-1183 sfchinatownghosttours.com