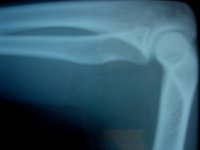 In nature, calcium forms compounds known as calcium salts, according to CalciumInfo.com. Calcium citrate occurs when a calcium base bonds with citric acid. The main active ingredient in this combination is calcium in a citrate form. Unlike calcium carbonate, a bond of calcium with carbon and oxygen, calcium citrate dissolves readily in water. This mixture also forms a calcium citrate complex that the body absorbs.
Calcium Dietary Supplement
Calcium is classified as a dietary supplement by the National Institute of Health. Calcium citrate can be taken on a full or empty stomach. It dissolves in the stomach, and absorbs into the body through the walls of the small intestine, explains The University of Arizona Cooperative Extension (UACE). This mixing method differs from calcium carbonate, which "requires an acidic environment in order to be dissolved in the intestine and absorbed into the blood" and should be taken with a meal, according to the UACE.
Calcium Citrate Absorption
Calcium citrate is sold in powder and tablet forms under several names, including Citracal. According to the Citracal website, calcium citrate is absorbed by the body in two ways. When dissolved in water, it creates calcium and a calcium citrate complex. Calcium moves through the intestinal cell walls by intracellular absorption. The calcium citrate complex passes between the cells for use by the body through paracellular absorption.
Calcium Daily Intake
The Food and Nutrition Board (FNB) at the Institute of Medicine of the National Academies lists the adult level of adequate intake for calcium between 1,000 to 1,200 milligrams (mg) per day. For men and women age 19 to 50, the recommended daily amount is 1,000 mg, rising to 1,200 mg for people over 50 years of age. The FNB also notes absorption rates are highest in doses of 500 mg or less. For persons taking 1,000 mg per day, the nutrition board advises taking 500 mg twice a day.