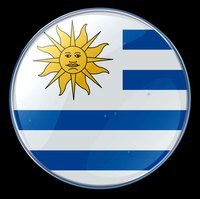 Uruguay is a small country located in South America that borders Argentina and Brazil as well as the Atlantic Ocean. The country is also a member nation of MERCOSUR. Uruguay has liberal economic policies but is protective of its national industries, which include oil and fuel. Uruguay's import duties may vary depending on the country from which the goods were imported into Uruguay, MERCOSUR's current tariff rates and the type of goods themselves. The country of Uruguay does not have import quotas.
MERCOSUR Import Exemptions and Exceptions
MERCOSUR is the Southern Common Market. It is an organization based on trade agreements among the member countries–Uruguay, Paraguay, Argentina and Brazil. (Chile and Bolivia will become members of MERCOSUR in the future.) Goods imported into Uruguay from Paraguay, Argentina or Brazil are exempt from the payment of import duties. However, exceptions to this include sugar and automobiles.
Non-MERCOSUR Imports
Goods imported into Uruguay from non-MERCOSUR countries are subject to import duties. These duty charges generally consist of the Common External Tariff (called AEC for its name in Spanish) that is set by MERCOSUR. The tariff rate changes each year and may range from 0 percent to 20 percent. However, certain types of goods are not covered under the Common External Tariff; the list of these goods is updated by Uruguay twice a year. These goods are charged the Global Import Tax (known as TGA for its name in Spanish), which is set by Uruguay at the same tariff rate as the AEC.
Goods Exempt from Import Duties
Regardless of the country of origin, certain types of goods are exempt from the payment of import duties when they are imported into Uruguay. These types of goods include industrial equipment, forestry equipment and goods associated with the hotel industry.
Calculating Import Value
Uruguay's import duties are assessed by Uruguayan customs officials based on the customs value of the goods and the applicable tariff rate. The valuation of the goods is calculated according to the international General Agreement on Tariffs and Trade (GATT) and World Trade Organization (WTO) standards, which provides for seven different customs valuation methods.
Paying Import Duties
Import duties must be paid at a Uruguayan Customs Office in Uruguayan pesos and be accompanied by a Common Customs Document (DUA). This document is obtained at the customs office and lists the goods as well as the appropriate import duties to be paid.