Pacemaker leads are the wires that conduct electrical signals to and from your pacemaker and your heart. Pacemaker leads may be placed in the right atrium, the right ventricle or the left ventricle of your heart. A single lead may be used, or more than one lead may be placed in different areas. Pacemaker lead types vary by their length, method of attachment, whether they are bipolar or unipolar and the insulation material used.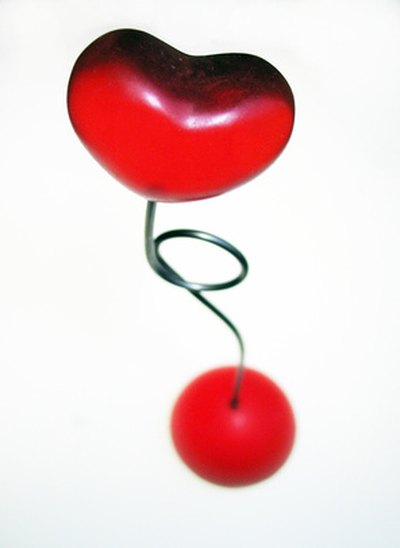 Lead Types By Attachment Method
Pacemaker leads are attached by either active fixation or passive fixation. Actively fixated leads are hooked or screwed into the heart tissue. Passively fixated leads are poked into heart tissue.
The most commonly used leads are fish hook leads (or stab-on leads), screw-in leads and steroid-eluting leads. Steroid-eluting leads stop inflammation and reduce the growth of fibrous tissue at the attachment site, and may be either actively or passively attached.
Tom Kenny, author of "The Nuts and Bolts of Cardiac Pacing," writes that actively fixated leads are more stable, but cause more tissue damage. Passively fixated leads cause less damage and are better absorbed into heart tissue.
Vicki Ziegler and Paul Gillette, authors of "Practical Management of Pediatric Cardiac Arrhythmias," have drawn some conclusions concerning commonly used pacemaker leads. Actively fixated leads are best used in the atrium and in people who have had other heart surgeries or who have thick and fibrous heart tissue. Passively fixated lead types are best for use in the heart ventricles. Steroid-eluting pacemaker leads last longer than other types of leads.
Unipolar Versus Bipolar Leads
All leads have two poles, explains Tom Kenny, but bipolar leads have both poles at one end of the lead. Unipolar leads have one pole on the end of the lead, and use the pacemaker metal as the other pole.
Unipolar leads have a larger circuit of electricity and can trigger other chest muscles. Bipolar pacemaker leads have a smaller, tighter circuit. They stimulate only the heart muscle and are less likely to pick up stray electrical signals from the environment. Unipolar leads, however, are much less bulky than bipolar leads.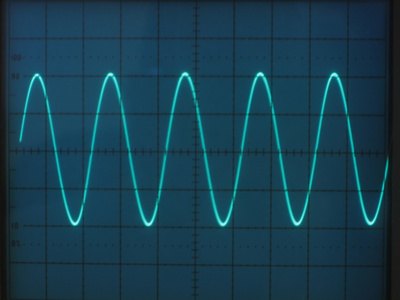 Insulation
Pacemaker lead types also vary by the material used to insulate them. Silicone or silastic insulation is more flexible than polyurethane coating, but it also has a higher friction index with blood than polyurethane does.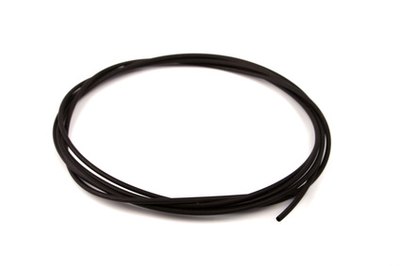 Lead Length
Lead lengths are significant when it comes to pacemakers in children. In adults, the shortest lead that will serve is used; however, short leads can fracture as children grow. Lead types that are long in children are often looped around the pacemaker. Ziegler and Gillette write that pacemaker leads of about 35 centimeters are used in very young children, and those of 50 centimeters or longer are used in older children.
Myocardial Leads
Myocardial leads aren't pushed through the heart veins as other leads are; they are sewn onto the exterior of the heart. Myocardial leads are used in infants and in cases in which open surgery is already being performed.