New York City has many sights to see, places to visit and things to do. New York City offers comedy clubs, sightseeing and visiting the Times Square Toys R Us store. These things can be cheap, fun and exciting for those who have never visited New York City or those who frequent the city.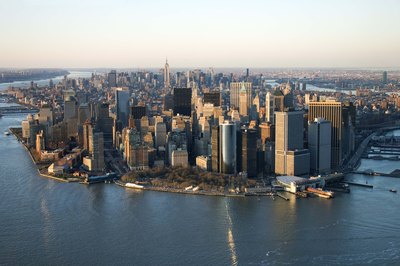 Comedy Clubs
New York City has plenty of comedy clubs for those who like to laugh. In some cases those walking or shopping in Times Square may be offered free or discounted tickets to comedy clubs. Among cheap comedy clubs in New York is The Comic Strip Live on 81st street. The club has shows seven days per week and has times when there is no cover charge. However, the club does require spending a minimum drink purchase while at the club. Another cheap comedy show is produced by the Upright Citizens Brigade Theater on 22nd street. The theater produces a comedy sketch shown six days a week. The show prices vary, but do not exceed $10, as of 2010.
Comic Strip Live 1568 Second Ave. New York, NY 212-861-9386 comicstriplive.com
Upright Citizens Brigade 161 w. 22nd St. New York, NY 212-366-9176 ucbtheatre.com
Sightseeing
Sightseeing can be a fun an cheap activity in New York. There are private sightseeing companies and studio tours for those looking for a fun time for cheap. NBC offers cheap tours for those interested in seeing the studios. The tour includes the Saturday Night Live comedy series studio and the set for NBC Nightly News. Tours are scheduled at different times and are on a first come, first served basis. The studios also feature a novelty store where show-themed items are sold. As of 2010, studio tour prices are about $18.50 for adults and $15.50 for children.
NBC Studios 30 Rockefeller Center New York, NY 212-664-7174 nbcuniversalstore.com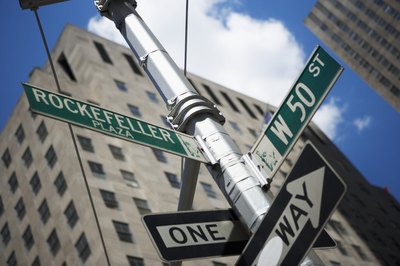 Toys R Us
The Times Square Toys R Us store is not your average toy store. If you travel to the city with a child or an adult that loves amusement park rides, this can be a great, fun place for cheap. Inside the store is a ferris wheel ride. There is no purchase required to ride the in-store ride.
Toys R Us 1514 Broadway New York, NY 800-863-1787 toysrusinc.com