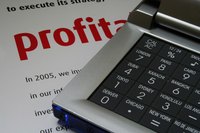 The nonprofit world conjures up images of struggling organizations and low salaries, yet in order to attract the most effective people, many well-funded, high-profile institutions pay top dollar for executives with keen organizational and fundraising skills. In key ways, running a multimillion-dollar organization is similar both for nonprofits and corporations. According to the Chronicle of Philanthropy, the median CEO compensation at America's largest nonprofits rose 7 percent to $361,538. (All figures come from the Chronicle of Philanthropy.)
Bill & Melinda Gates Foundation
When this foundation began, it did not originally offer a salary to its CEO. The rationale was to attract an executive centered entirely on its mission, and one who did not need the money. However, when the foundation hired Jeff Raikes in 2008, it decided to set a $990,000 annual salary, even though he did not request payment. It wanted to avoid the precedent of a non-paid CEO position.
Partners HealthCare Systems
America's highest-paid nonprofit CEO is J. Mongan at this Boston organization. His pay rose 99 percent in 2008, to $2.7 million. However, nearly half of that amount was deferred compensation and not part of his annual pay package. In addition to the actual salary, he received almost $700,00 in benefits. In general, nonprofit hospitals pay the highest amounts to their CEOs, with median compensation at more than $830,000.
Museum of Modern Art
This New York institution paid its director, Glenn Lowry, $2.1 million in 2008, an amount that included deferred compensation. He also received a housing allowance of $336,000 to subsidize the on-site condominium in which he lives. In 2010, he agreed to a 15 percent pay cut, reflecting a trend in the nonprofit world in light of the generally difficult economy.
American Red Cross
This far-reaching, $3.3 billion nonprofit paid its CEO, Gail J. McGovern, a 2008 salary of $467,252. She declined to accept either a bonus or merit raise for the following year, a circumstance in common with almost a third of nonprofit CEOs, who either reduced or kept their pay the same.