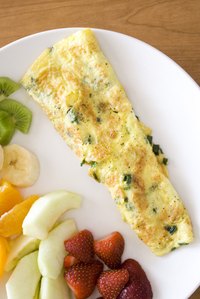 Weekend brunch in New York City is an occasion and a chance to catch up with friends and try a new restaurant or cuisine out. There are a number of restaurants in the theater district where you can enjoy a leisurely and tasty brunch before catching the matinee of a Broadway show.
Angus McIndoe
Angus McIndoe is a theater district restaurant that is a frequent hangout for Broadway actors after the show; the restaurant investors include stars like Nathan Lane, Matthew Broderick, Mel Brooks, Harvey and Bob Weinstein. Before matinees, brunch is served. Dishes include kielbasa and vegetable soup, shrimp salad garlic pesto wraps, chicken breast salad, eggs benedict,, and Eggs McIndoe which are scrambled with dill and topped with salmon caviar and sour cream. The restaurant keeps track of show start times and can make sure that you are done with your meal in time to make it to the show.
Angus McIndoe 258 West 44th Street New York, NY 10036 212-221-9222 angusmcindoe.com
Bond 45
Bond 45 is an Italian inspired restaurant within quick walking distance of all Broadway theaters. Both breakfast and brunch is served in plenty of time to make a Saturday afternoon matinee. The menu includes cured meats and charcuterie platters, scrambled eggs served with smoked salmon or asparagus, smoked salmon eggs benedict, house-made fennel sausage and Buffalo mozzarella omelette. There are also crispy thin crust pizzas topped with pepperoni, sausage, or lobster, shrimp and crabmeat. Bond 45 is known for steaks which are available at brunch as well.
Bond 45 154 West 45th Street New York, NY 10036 212-869-4545 bond45.com
Ruby Foo's
Ruby Foo's serves pan-Asian food in a colorful and vibrant atmosphere, offering up a little taste of Chinatown in the Theater District. Choose from among dIshes such as pork pot stickers, scallion pancakes, chicken lettuce wraps, tamarind spare ribs, speciality sushi rolls, "General Ruby's" stir-fry chicken, pad Thai, wok seared sizling filet mignon and a Buddha's vegetable delight to mix, match and share for an international brunch option.
Ruby Foo's - Times Square 1626 Broadway New York, NY 10019 212-489-5600 brguestrestaurants.com