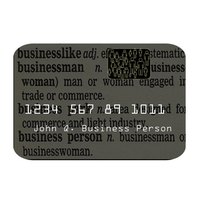 Vendors who accept credit cards agree to abide by the laws that government agencies place on these types of transactions. Not only do these laws protect the consumer, they also protect the vendor. When credit card laws are violated, the Federal Trade Commission (FTC) investigates.
Safeguard for Customers
Consumers, or customers, are protected from unauthorized account access. Vendors are not to access accounts unless they have been given authorization. Doing so without authorization is a violation of federal law. Credit card law is enforced by the U.S. Secret Service. The Secret Service is also the agency that primarily investigates credit card crimes.
Privacy
Vendors are prohibited from asking for or collecting any type of private or personal information from a cardholder. Addresses and phone numbers are considered private information and vendors are not allowed to demand this information in any way. If a person pays for an item with a check, vendors cannot demand that a second form of identification, such as a credit card number, be written on the check. Having private information on a credit card receipt or on file may allow the cardholder to more easily become a victim of identity theft.
Minimum Purchase
Credit card vendors are not allowed to require that a minimum purchase be made to use a credit card. There is, by law, no requirement when using a credit card, and vendors are not allowed to impose one. If a store does require a minimum purchase, they are in violation of a federal law.