New Jersey shares borders with New York and Pennsylvania. New Jersey is also one of the most densely populated states in the United States. Because of its population density, and because parts of New Jersey fall within the New York City Metropolitan Area, the state has many hotels to accommodate the large numbers of visitors. Visitors looking to stay somewhere a bit different will find that there are a number of fantasy-themed hotels throughout New Jersey.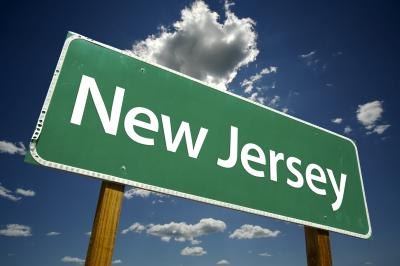 The Loop Inn
The Loop Inn is located in northeastern New Jersey and has five different types of rooms–including ones with fireplaces and heart-shaped tubs. The four fantasy-themed room types are the Honeymoon Suites, Paradise Suites, The Rock Heaven Room and the Crystal Chalice Suite. Honeymoon Suites have a fireplace, an elevated heart-shaped tub surrounded by Roman columns, and a flat-panel television. These rooms have either king-sized, round, or heart-shaped beds. The Paradise Suite has a more natural theme with a large mural of trees and a wilderness scene on the lower level where the heart-shaped pool is located. The Paradise Suite also has a heart-shaped bed surrounded by lighted marble columns, a soft leather couch and satellite television. The Rock Heaven Room has a king-sized bed surrounded by arches and lighted marble columns, a clam shell-shaped hot tub, and a spiral staircase that leads to the rooms lower level where a heart-shaped pool can be found. The lower-level pool is made to look like it is in a cave. The Crystal Chalice Suite is another multilevel room and it has a loft bedroom. The first level has a fireplace, a leather couch and a 65-inch projection television with surround sound. The loft bedroom also has a champagne glass-shaped hot tub that reaches up from the first level. Other features of the Crystal Chalice include a wet bar, shower for two, microwave, refrigerator and vanity mirror. Amenities at the Loop Inn include satellite television and telephones in every room.
The Loop Inn 1 Rodgers St. Rte. 1 S. Avenel, NJ 07001 732-396-3500 loopinn.com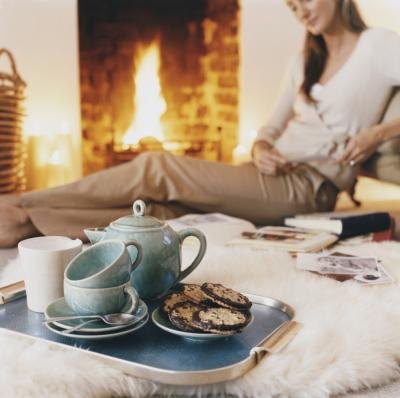 Feather Nest Inn
The Feather Nest Inn is located in southwestern New Jersey, near Pennsylvania. The Feather Nest has four main types of guest rooms: the Standard Deluxe, Theme Suites, Romance Suites and Fantasy Suites. The Theme Rooms are the Tahitian Hut, Desert Tent, King for a Night and French Kiss. The Romance Suites are the Garden, the Manhattan, and the Oriental suites. The Fantasy Suites are the Natural Cave, Ice Cave, Treasure Island, Pagoda, King Tut, Tree House, Space Odyssey and the Blue Lagoon. The Fantasy, Romance, and Theme Suites each have a king-sized bed, cable television, two-person Jacuzzi, refrigerator and wet bar. Some of these rooms also have waterfalls and fireplaces. All Standard Deluxe Rooms come equipped with mirrored king-sized beds, mirrored two-person whirlpool tubs and cable television.
Feather Nest Inn Rt. 38 & Cuthbert Blvd. Cherry Hill, NJ 08002 856-663-0411 feathernestinn.com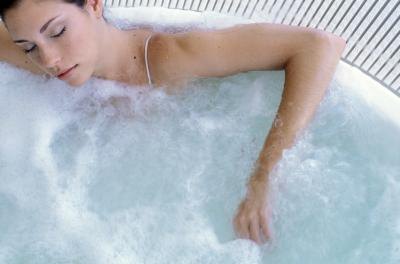 Gallery Holiday Hotel
The Gallery Holiday Hotel is a Mexican-style stucco building located in central New Jersey. The Gallery has a number of different themed suites to choose from. These themed suites are the Cave Suite, Village Suite, Palace Suite, Royal Suite, Valentine Suite, Jungle Suite, Honeymoon Suite, Roman Suite, Pyramid Suite and Neon Suite. All rooms are built with cultured marble and have specially carved mirrors on the ceilings and walls. All rooms are also equipped with satellite television with premium channels, wall-to-wall carpeting, marble tables and leather love seats. The Gallery's rooms have either king-sized, heart-shaped or round beds. Some rooms also have fireplaces and Jacuzzis.
Gallery Holiday Hotel 2020 U.S. Route 35 North South Amboy, NJ 08879 732-727-2134 gallerymotel.com/gallery/index.htm