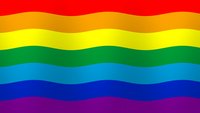 If you're heading to Spokane, have no fear. While Spokane may only have two gay/gay-friendly bars (a third, Another Sinn, is closed as of 2010), it nevertheless has an out and proud gay community, as can be seen by the annual Pride event which takes place in the city every June.
Dempsey's Brass Rail
Dempsey's Brass Rail has the distinction of being the only dance club in the Spokane area that stays open until 2 a.m. It was voted best dance club in Spokane by the Inlander, the city's weekly newspaper. The club has been in business since 1989. It is open seven nights a week, and charges a cover on the weekends after 9 p.m. On the last Saturday of each month, an amateur drag show is held. The upstairs bar is available for private rentals. Only those 21 and over with proper ID are admitted at Dempsey's Brass Rail.
Dempsey's Brass Rail 909 W. 1st Ave. Spokane, WA 99201 509-747-5362
dempseysbrassrail.net
Irv's Bar
While Irv's Bar is not an exclusively gay establishment, it is one of the more gay-friendly watering holes in Spokane. Situated adjacent to the Satellite Diner, Irv's Bar opens its doors at 2 p.m. seven days a week. Happy hour is every day until 7 p.m., including on the weekends. Patrons enjoy two full bars, pinball machines, pool tables, a lounge and a smoking area. In addition, the entire 6,000-square-foot bar can be leased for private parties. DJs spin dance music on the weekends. On Sundays, Mondays, Tuesdays and Thursdays, Irv's hosts karaoke nights.
Irv's Bar 415 W. Sprague Ave. Spokane, WA 99201 509-624-4450 irvsbar.com
Out Spokane
Out Spokane is the organizing party behind the annual Pride Parade, Festival and Business Fair, making it an excellent resource for gay, lesbian, bisexual and transgender visitors to the Spokane area. As of 2010, the group hosts regular public meetings at the Robert H. Cooke Building, for those who are interested in becoming involved with organizing the Pride events. What is more, Out Spokane's website can direct you to a number of helpful local support groups and pink businesses.
Out Spokane P.O. Box 883 Spokane, WA 99201-0883 509-720-7609
outspokane.org