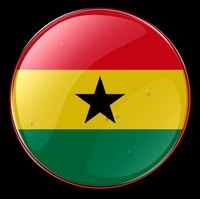 The Republic of Ghana is a small country located on Africa's west coast. A developing country, Ghana is filled with vibrant cultures and a diverse population on the road to modernization. Tourism has been steadily growing and as of 2009, Ghana was the third most visited country by tourists in West Africa. If you are planning on traveling to Ghana, you need to obtain a few important documents in order to enter the country,
Valid Passport
A passport is a government-issued document that proves you are a native or naturalized citizen of that country. In order to obtain a U.S. passport, you can apply for one at any acceptance facility (such as a post office) or passport agency. Bring your birth certificate or other proof of citizenship, a valid ID and two passport-approved photos of yourself. You can get your passport photo taken just about anywhere that takes and prints photos, such as Wal-Mart or Rite-Aid, or a passport agency. As of 2010, the cost for an adult is $135, according to the State Department. It usually takes four to six weeks to process and receive your passport. You can pay an additional $60 for to receive your passport more quickly, within two to three weeks. If you are traveling in less than two weeks, you will need to make an appointment at a regional passport agency where you can obtain your passport quickly.

Visa from the Embassy of Ghana
A visa is a document from the country you want to visit giving you permission to enter. You must obtain a visa to enter Ghana from the Ghana Embassy in Washington, D.C. To obtain a visa, you will need to submit the two copies of the visa application, which can be download from the Ghana Embassy website, two passport photos, a copy of your round-trip ticket and your passport. Ghana also requires you to submit either a letter of invitation, if you are staying with someone during your visit, or proof that you are financially stable, such as a bank statement. Mail the package along with a prepaid, self-addressed certified return envelope so the embassy can return your passport to you.
Yellow Fever Vaccination Certificate
Yellow fever is a dangerous viral infection that can lead to death. It is mosquito-transmitted and is prevalent in some parts of Africa, including Ghana. Prior to travel, you must be vaccinated for yellow fever, after which you will be given a health certificate. Present the health certificate along with your passport and visa in customs when you arrive in Ghana. You can only get the vaccine from vaccination centers approved by the Centers for Disease Control and Prevention, such as travel health clinics. Passport Health is a nationwide travel health clinic that provides yellow fever and other vaccinations for international travel.