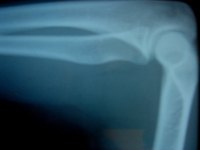 Dicalcium phosphate, often known as Caltrex, is a supplement for both calcium and phosphates. These two chemicals normally work together for basic health. It is normally taken in pill form and is useful in humans, dogs and horses to increase calcium and phosphate levels, especially at times of stress and growth such as in childhood, after an injury or during pregnancy. Dicalcium phosphate is not generally used as an antacid; calcium carbonate is the normal antacid combination.
Phosphates
Phosphates are a group of chemicals that work with calcium (and other minerals such as potassium) to increase basic muscular and bone health. Phosphates, with or without calcium, are necessary for the human body to store energy and balance metabolism. Phosphates are good for the kidneys and serve to increase and regularize nerve and muscle function. Calcium with phosphates also serve to build up bones and teeth more effectively than calcium tablets taken alone. Phosphates serve to help repair damaged tissue by assisting in the absorption of B-vitamins.
Calcium
Calcium itself serves to enhance and strengthen cell structure and assist in blood clotting, along with vitamin K. In addition to building bone (as is well known), calcium supplements muscle strength and regulates blood pressure. Adding calcium to phosphates in a single pill increases the effect of both chemicals on the body, as they work syngergistically within the body and continually reinforce each other. Alcohol and caffeine, especially in large doses, inhibit the absorption of calcium into the bloodstream.
Side Effects
While Calcium supplements and phosphates are normally well tolerated, there are some rare side effects. The basics are stomach pain, loss of appetite and constipation. But this is normally the result of taking too much of the chemical rather than from taking the pill itself. High overdoses are accompanied by vomiting and weakness. In general, about 4 grams per day is the maximum that a healthy adult should take, while for children, the maximum is roughly 250 milligrams per day. For older children, this might go up to 1,200 or 1,300 milligrams per day, including all other forms of calcium such as from milk, yogurt or cheese. Calcium can, at high doses, inhibit the absorption of other nutrients. If you have bad kidneys, this drug should be avoided. Increased urination might be a sign that your kidneys cannot handle a large dose of calcium in this form.