Eye muscles consist of two groups: internal and external. The internal muscles, or intrinsic ocular muscles, control focusing and adjust the shape of the lens and the pupil size, which controls the amount of light entering the eye. The external muscles control the movement of the eyeball and direct the eyes to a point of interest while keeping the retinal image in slight but constant motion. These extraocular muscles stabilize the eyes and must work together to keep both eyes centered on the point of interest. Four of these muscles control movement of the eye up, down, right and left. The remaining two muscles counteract the effects of head movement.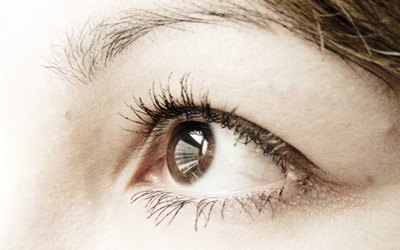 Medial and Lateral Rectus Muscles
The medial rectus muscle, also referred to as the internal rectus muscle, moves the eye inward toward the nose. This movement is called adduction. The lateral rectus muscle, sometimes called the external rectus muscle, turns the eye outward, away from the nose in abduction. Increased activity of this muscle will direct the eye laterally.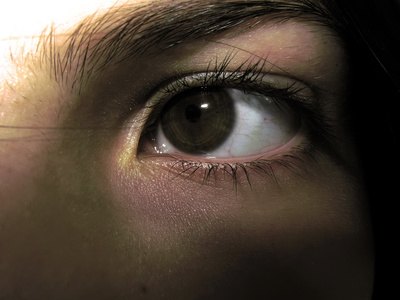 Superior and Inferior Rectus Muscles
The superior rectus muscle moves the eye upward, in a movement called elevation. It also rotates the top of the eye toward the nose in the movement of intorsion. It helps move the eye inward toward the nose. This muscle must work with the others to direct the eye straight up or down. The inferior rectus muscle turns the eye downward, in a movement called depression. As a secondary function, it helps turn the top of the eye away from the nose.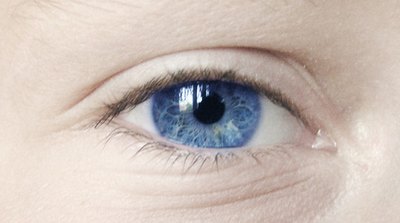 Superior Oblique and Inferior Oblique Muscles
The superior oblique muscle primarily rotates the top portion of the eye away from the nose in the extorsion movement. It also helps turn the eye upward. The inferior oblique muscle rotates the top of the eye away from the nose in extorsion. Secondarily, it moves the eye upward in elevation and helps turn the eye outward in abduction.
Ciliary Muscles
These muscles adjust the shape of the lens to help the eyes focus. When the ciliary muscle contracts, the lens becomes rounder so the eyes can focus on close objects. When the muscles relax, the lens flattens and thins so the eyes can focus on distant objects. This movement of the ciliary muscles is called accommodation.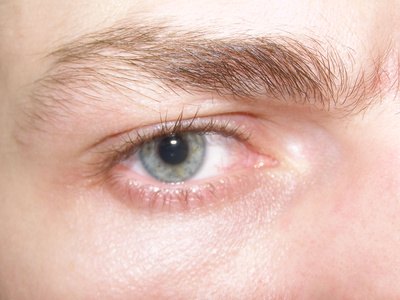 Pupillary Muscles
The sphincter pupillae muscles are a group of smooth muscles that constrict the pupil to limit the amount of light that enters. If light levels increase, these muscles cause the iris to close, reducing pupil size. Conversely, the dilator pupillae muscles dilate the pupil and allow more light to enter when light levels are low. When light enters the pupil, it shines on light-sensitive cells in the retina and sends signals to the oculomotor nerve.