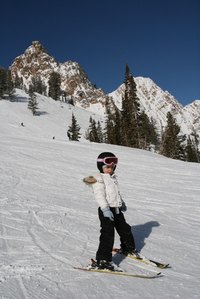 Thanks to its fairly moderate climate, the western European country of Belgium remains a solid choice of holiday destination all year round. Those holidaymakers who visit in the winter months can expect temperatures of around 42 degrees Fahrenheit on average, according to the Destination 360 website. While many of Belgium's historic centers and tourist spots remain open and welcome visitors during winter, more eye-catching are activities which are exclusive to the winter season.
Bruges Christmas Fair
The city of Bruges remains a quintessential Belgian tourist destination, thronged with visitors on any given day. While the city boasts some picturesque views and the chance to sample plenty of Belgian beer and chocolate, during winter it is taken over by the annual Christmas fair, which sprawls over Bruges' market square and offers tourists a chance to purchase seasonal goods while enjoying the ambience of a city transformed by winter. Highlights in the 2000s, as noted by The Guardian newspaper website, have included an ice rink and a tent full of ice sculptures, which typically open mid-January.
Brussels Winter Wonders
As Belgium's capital, you'd expect the city of Brussels to attract winter visitors each year. The city certainly aims to please tourist, with Christmas markets setting up shop around key tourist attractions such as the Place Sainte Catherine, a bustling square, and the Bourse, Brussels' stock exchange. The event is known as 'Winter Wonders', and runs from late November until early January each year, according to the Visit Flanders website.
Not only can visitors buy Belgian food and crafts from the 200-plus wooden chalets which are dotted around the city center, but the small army of marching bands, wandering performers and choirs who parade through Brussels during the event will also entertain. Traditional fairground attractions, including a Big Wheel, are present to occupy children, too.
Skiing
It might not be the European country best known for its skiing, but Belgium has plenty of opportunities to offer those travelers who'd like to hit the slopes during the winter months. Visitors can head over to the Ardennes region, in eastern Belgium, where, according to the Brussels Life website, some 60-plus skiing pistes can be found. Some of these offer chances to take part in tobogganing or take a tour on a snow scooter, too.
As the Brussels Life website notes, perhaps one of the best skiing locations is the La Gleize area, which includes the nearby Mont des Brumes ski resort, one of Belgium's largest Alpine ski resorts. At Mont des Brumes, inexperienced skiers can be eased into the sport on a beginner's slope, while veteran skiers can take on the challenge of the bigger slopes.