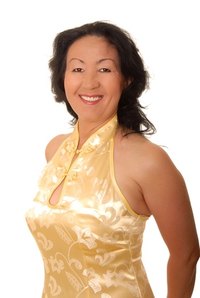 It is a myth that older women cannot increase their metabolism. Metabolism is based on genetics, thyroid and muscle mass. As women age they tend to lose muscle mass, which contributes to a lower metabolic rate. There are, however, actions to take to counter this natural process. Eating frequent meals, getting plenty of rest and exercise are some methods that women over fifty can incorporate into their daily schedule to increase their metabolism.
Eating More Frequently
Skipping meals will wreak havoc on your blood sugar levels and will decrease your metabolism. Your body will hold on to calories because it does not know when its next meal will be. To increase your metabolism it is important to eat consistently throughout the day. Always eat a healthy breakfast, eliminate processed, fried and fatty foods. Increasing your water intake is also very important, not only to stay hydrated, but also because people often feel hungry when they are dehydrated. Avoid unhealthy snacking habits by carrying healthy snacks in your purse, such as an apple, carrot sticks or a handful of nuts.
Getting Plenty of Rest
The human body is a powerful machine. It needs rest to restore itself for optimum performance. Getting a good night's rest is just as important for adults as it is for children. Seven hours or more of uninterrupted quality sleep will help to increase your metabolism. Avoiding alcohol, nicotine, caffeine and chocolate before going to bed will improve your sleep. Avoid big meals or excessive exercise before sleep. Creating a routine will also help your body regulate itself. Sleeping in a cool dark environment also helps support better rest.
Exercising Regularly
Exercise routinely, which means 30 minutes of physical activity three times or more per week. Cardiovascular exercise as well as strength training will help to burn calories and increase muscle mass. Low impact resistance training (using two pound weights) will also help to build muscle tone. Consult your physician before participating in any workout routine to ensure that it is safe for your health. Strength training will increase your metabolism because muscle burns more calories than fat, even when your body is at rest.