Italy has a large fashion industry centered in the city of Milan. Italian designers, whose creations range from men's and women's clothing lines to handbags and shoes, have seen their work exported all over the world. Designers such as Armani, Versace, and Prada have created brands that immediately evoke a promise of high quality and luxury.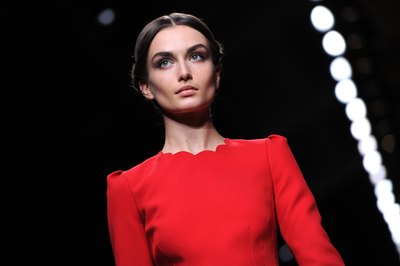 Valentino Garavani
Valentino Garavani, better known as simply Valentino, was born in Milan in 1932. At the age of 17 he moved to France to study at the fashion institute Chambre Syndicale de la Mode and later apprenticed with the leading fashion designers Jean Desses and Guy Laroche. He returned to Italy in 1959 and launched his first full collection in 1963 to global acclaim and success. As a couturier and designer, he has dressed actresses from Elizabeth Taylor to Julia Roberts and women of prestige such as Jackie Kennedy and Princess Margaret. Though known for his flourished, feminine evening gowns, Valentino also produced ready-to-wear collections for both men and women. In 2007, he retired from the fashion industry though his label continues on with headquarters in Milan and Rome.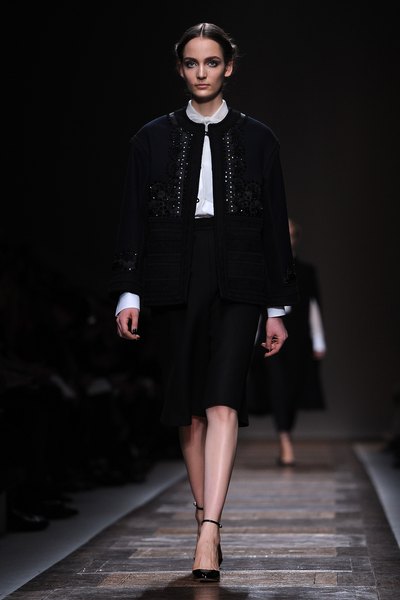 Giorgio Armani
According to the Top Fashion Designers group, "Giorgio Armani is more than just a designer--he's an institution, an icon and a multinational, billion-dollar brand." Armani was born in northern Italy in 1934. He studied medicine in college, and began his fashion career as a buyer for the department store La Rinascente. He then worked as a freelance designer before establishing the Giorgio Armani label in 1976. During his career, he has won numerous awards: the Neiman Marcus Fashion Award in 1979; the Cutty Sark Award for International Top Men's Designer in 1980, 1981, 1984, 1986, and 1987; and many others. Producing fashion lines for men and women as well as bed linens, chocolates and hotels, the Milan-based Armani label has come to represent upward mobility.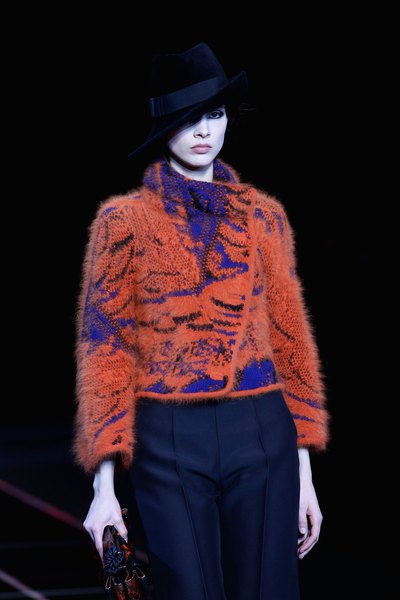 Miuccia Prada
Born in 1949 in Milan, Miuccia Prada holds a Ph.D. in political science. She also studied mime performance for five years at Teatro Piccolo, uninterested in the family leather goods company. From 1978, Prada and her husband Patrizio Bertelli transformed the company using their marketing know-how and luxury designs. She won the notable Council of Fashion Designers of America International Award in 1993. From headquarters in Milan, the Prada label produces everything from shoes and bags to clothing for women and men, as well as sunglasses and beauty supplies.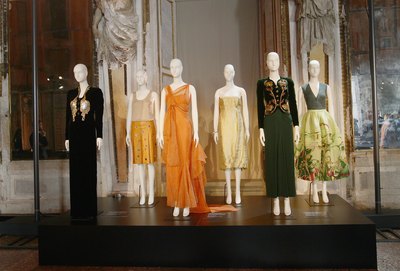 Donatella and Gianni Versace
Gianni Versace, born in 1946, studied architecture in school. His informal fashion education began in childhood at his mother's dress shop where he helped her choose beads and braids to trim her work. As an adult was a buyer and designer for her shop. In 1978 Gianni founded his own Versace label, producing clothes fashioned out of brilliant colors and close-fitting shapes.
Gianni's younger sister, Donatella, was born in 1959. Before joining her brother's Milan headquarters in the 1980's, Donatella studied languages at the University of Florida. Though she mostly focused on Versace's opulent advertising design, she developed a children's clothing line as well as a diffusion label, Versus. When Gianni was killed in 1986, Donatella took over the label.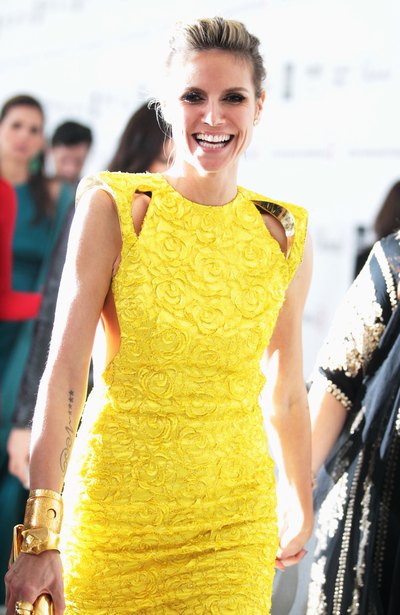 Dolce & Gabbana
Domenico Dolce was born in 1958 near Palermo, Italy. The son of a tailor, he began his career working for the family clothing company. To further his fashion aspirations, Dolce moved to Milan and found work in a fashion studio.
Stefano Gabbana, born in 1962 to a Milanese print worker, studied graphics at an art school but soon switched his focus to fashion. Business partners and lovers, the two men created the Dolce & Gabbana label in 1985. Inspired by Italian film legends such as Sophia Loren, Anna Magnani and Isabella Rossellini, they dress today's celebrities—actors, actresses, musicians, and professional sports players. They produce clothing lines for women, men, and children and also manufacture swimwear, underwear, eyewear, fragrances, and watches. Though no longer a romantic couple, Dolce and Gabbana still work together at their Milan headquarters.