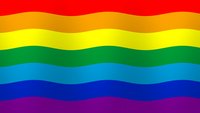 While Anaheim does not have any proper gay clubs or bars, there is a gay night each week at one of the local Latin dance clubs, and there are a couple of options within a short drive from the city center. In short, you might have to do a little bit of digging, but you will definitely find some gay life when visiting the Anaheim area.
Club Bravo
While Club Bravo is officially a "gay friendly" establishment most nights of the week, on Saturdays it swings the closet doors wide open for its "Alternative Saturday Nights" party, when a totally gay, lesbian, bisexual and transgender crowd can be found on the dance floor dancing to saucy Latin rhythms. Male and female Go-Go dancers alike can be found performing on poles around the main stage, which is the site of frequent drag performances. Club Bravo is a wheelchair accessible establishment. Free parking and an ATM machine can be found on the premises. At the bar, you'll find specials on shots and long drinks alike. Doors open at 9 p.m., and entrance is free before 10 p.m.
Club Bravo 1490 S. Anaheim Blvd. Anaheim, CA 92805 clubbravo.com/ClubBravo_Night_Club_index.html
Velvet Lounge
Velvet Lounge is located in neighboring Santa Ana in the town's arts district. It is open from 9 p.m. to 2 a.m. every night except for Monday. Weekly events include Karaoke Tuesdays, Wild Wednesdays, Latin music on Thursdays, live performances on Fridays and Saturdays, and Cherry, a lesbian party, on Sunday nights. While the majority of nights are 21 and over, some special events are open to those 18 and over. For most nights, there is no cover charge. The club boasts a large patio and hosts DJs from across Southern California.
Velvet Lounge 416 W 4th St Santa Ana, CA 92701 velvetoc.com
Alibi East
Alibi East is located in nearby Pomona. The bar is open every day between the hours of noon and 2 a.m.; on Fridays, it stays open until 3 a.m. Every day from noon till 7 p.m., there is a happy hour. Highlights of the weekly program include M Madness Mondays, with all drinks starting with a letter "M" available for $5, including martinis, Manhattans, Makers Mark and Malibu, with Miller Lite available for $2.50 per bottle; karaoke on Tuesday nights; Sinful Saturdays, featuring DJs on two dance floors and drink specials.
Alibi East 225 S. Pomona Ave. Pomona, CA 91766 909-623-9422 alibieast.com