All wounds heal in three stages. First, the wound becomes inflamed as an immune response to prevent infections. Second, new cells—better known as a scab—form over the wound. And finally scar tissue forms, healing the wound. While cuts with even edges tend to heal quicker and better than cuts than rough edges, disease and nutritional deficits can cause the healing process to slow in both types of wounds.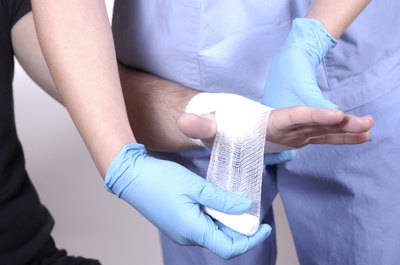 Diabetes Type II
Diabetes Type II—an insulin resistance and deficiency in your body that results in high blood sugar levels—could be the reason why your wounds are slow to heal or not healing at all. Diabetes can create poor body circulation when not properly treated. Getting blood to the wound is important to all three stages of the healing process. If you have diabetes, you may have wounds or sores that remain open and unhealed for months or years, leaving your body open for infection. When these unhealed wounds do become profoundly infected, the tissue around the wound may begin to die leading to gangrene.
Low HGH
The human growth hormone (HGH) causes your body to grow when you are a child. This hormone also signals the body to produce collagen. Collagen helps your skin stay together, strengthens the damaged tissue and is important to the third stage of healing. As you become older, HGH levels decrease, reducing your ability to heal quickly.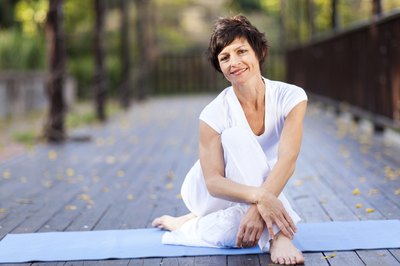 Zinc Deficiency
Zinc deficiency occurs when you do not ingest a sufficient amount of zinc in your diet, when you begin to lose zinc from your body or when your body begins to require more zinc to function properly. Zinc helps keep the skin and mucosal membranes—the linings of your body's openings, such as the nose and mouth—whole. A lack of this mineral impairs wounds from healing. If you suffer from a zinc deficiency, topically applied zinc supplements such as zinc oxide, can help heal leg ulcers by stimulating the regrowth of skin and reducing inflammation and bacteria in the wound.