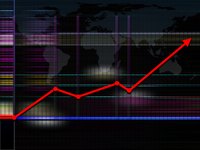 Marketing managers usually develop strategies around their company's core competencies or strengths and key competitor actions. However, all marketing strategies must be in line with the customer's needs and preferences. Marketing management techniques are designed to build sales and profits. Some of these techniques include market segmentation, SWOT (strengths, weaknesses, opportunities and threats), product life cycle management and product positioning.
Market Segmentation
Marketing managers must segment their markets before they can develop their marketing and advertising plans. One way marketing managers segment their market is through warranty cards, which people fill out when they buy a product. Marketing managers will usually include various demographic questions on warranty cards such as gender, age, annual income, household size, occupation and even education. Since everyone usually fills these cards out, marketing managers can use the warranty cards to create a customer profile. A customer profile includes characteristics that are highly common with the average customer. For example, a specialty woman's clothing chain may discover that most customers are females, 35 to 54 years old, with incomes over $100,000 per year. Marketing managers can then target these women through promotions, such as advertising in magazines that appeal to women in this age and income group.
SWOT Analysis
Companies can also use a SWOT (strengths, weaknesses, opportunities and threats) analysis to study their position in the market. In a SWOT analysis, marketing managers will study internal factors of their company, like strengths and weaknesses, and external factors, such as opportunities and threats. These managers will then compare their company's strengths to those of key competitors, looking for ways to exploit their strengths against competitors to find new opportunities. For example, a company may have superior product technology and extensive distribution channels versus its competitors. Consequently, a marketing manager may decide to differentiate his products from competitors and enter new markets. This may allow him to both increase prices in existing markets for greater profits and find new users for his company's products.
Product Life Cycle Management
All products go through various stages of life, according to the article "The Product Life Cycle" at QuickMBA.com. A marketing manager must properly manage his products through the various product life cycle stages, which include introduction, growth, maturity and decline. For example, the manager may choose a price-skimming strategy in the introduction phase, setting prices high to recoup product development costs. The manager can continue using this strategy through part of the growth stage. However, as competition enters the market in the maturity stage, the manager may need to lower prices or risk gaining market share or additional customers.
Product Positioning
Product positioning entails finding key segments of the market that are under-served. For example, a clothing company and its competitors may primarily be serving price sensitive customers. Consequently, the company's products are primarily sold in discount stores. The company may discover that the market for mid-priced casual wear is wide open. A marketing manager may ask designers to find a slightly higher-quality material. This would enable the company to sell in more mid-price chains.