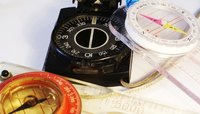 Residents and travelers alike can find a wide variety of vacation options originating from the Memphis, Tennessee area. Situated in the heart of the Mid-South area, Memphis rests along the borders of Mississippi and Arkansas and lies just within 100 miles of Missouri and Kentucky. Within a few hours drive, vacationers can enjoy outdoor activities, historical attractions, world-renown entertainment venues and national parks.
Little Rock and Hot Springs, Arkansas
Little Rock, Arkansas, located 137 miles from Memphis along Interstate 40, features a variety of cultural attractions. Situated beside the Arkansas River in downtown Little Rock, the William J. Clinton Presidential Library and Museum features official documents, private correspondence and historical exhibitions from the Clinton administration. Guests can explore historical artifacts, view a replica of the Oval Office and see the limousine that transported the president. Just steps away from the Clinton Library, the Heifer International headquarters features interactive exhibitions illustrating their work restoring wetlands and easing hunger around the world. Little Rock's Central High School, features a visitor center, with exhibitions about its historic integration in September 1957.
Fifty-five miles southwest of Little Rock, Hot Spring, Arkansas offers outdoor activities, cultural exhibitions and historical attractions. Designated a national park, downtown Hot Springs features natural hot springs and historical bath houses, where guests can enjoy relaxing spa treatments. Undeveloped areas surrounding the downtown offer hiking trails, along with RV and primitive campsites. Outdoor enthusiasts can enjoy fishing and boating on Lake Hamilton and horse racing fans can watch the ponies run at Oaklawn.
Reelfoot Lake
Legend tells the story of a series of earthquakes along the New Madrid fault during 1811 and 1812, which led to the natural formation or enlargement of Reelfoot Lake. Situated 103 miles north of Memphis, vacationers can enjoy a variety of year-round outdoor activities at Reelfoot Lake. Summer visitors can head out for a day of boating, water skiing or fishing. Hunters can enjoy tracking deer, wild turkeys, waterfowl and rabbits during fall and winter seasons. Wildlife enthusiasts can marvel at the annual eagle migration, which occurs each year during January and February. Visitors to Reelfoot Lake can find a variety of accommodations, including motels, lakefront resorts and campsites.
Nashville
Situated 210 miles northeast of Memphis along Interstate 40, Nashville, Tennessee offers theme parks, southern cooking, historical attractions, active nightlife and country music. Visitors can hear live performances from world-renown country music artists at the historic Grand Ole Opry, or head out for an evening of live music by up-and-coming musicians at one of the city's music halls or clubs. Historical attractions include the Tennessee State Capital and The Hermitage, home to President Andrew Jackson. Families can take a ride on roller coaster at Dollywood or enjoy the massive holiday light display at the Gaylord Opryland Hotel, during the Christmas season. Visitors can enjoy fine dining in one of the many downtown restaurants, such as the Palm Restaurant, or feast on fried chicken, turnip greens and okra with the locals at the Loveless Motel and Cafe.