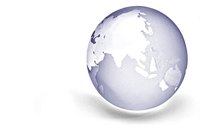 The New York Stock Exchange once stood unchallenged as the world's largest exchange. However, with the inexorable push of globalism, exchanges throughout the world, from London to Tokyo, now trade billions of dollars worth of shares per day, and today London rivals New York. Companies find several advantages in issuing equity shares on one, or several, of the international markets.
Broadened Market Base
When a company issues stock on an exchange other than its local market it makes possible an expansion of the investor base. This often means greater liquidity in trading the company's shares and often a better valuation/higher price per share. A broader shareholder base can also lead to a more stable stock price with less volatile swings in the price.
Enhanced Visibility
Another advantage is that the company will now have a higher level of visibility in the country in which it is listed. This makes for easier access for the company's products and services in the marketplace. For example, if a car company is looking to begin exporting its product to a new market in Asia, a strong marketing advantage is gained by also listing its stock on the local stock exchange.
Access to Larger Capital Market
A company with a listing in more than one country can also raise more cash through a new share issue, since the potential shareholder pool is larger. Additionally, the company can use the new country listing to fund an acquisition or as a means by which to facilitate an acquisition by share swap.
Access for Employees Outside the United States
In addition, international stock issues make it easier for employees of U.S. subsidiaries in countries outside the United States to purchase shares in the parent company or to sell shares received as bonus grants. Such transactions can be done in the currency of the non-U.S. territory, making for a much easier process.