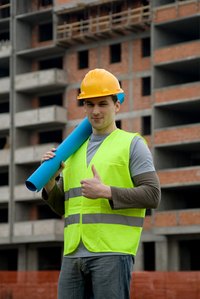 Business owners are often forced to decide whether they should require employees to wear uniforms or not. This is a tough decision, as the outfits worn by employees are the first thing a customer sees. Uniforms "speak" to customers before they even have any human interaction.
Pros of Employee Uniforms
Employee uniforms can be beneficial to a company's work environment. Uniforms promote unity and make each employee feel like they are part of a team. This can lead to a more successful company and increased employee loyalty. Uniforms look professional and give a company a more professional image. Uniforms make employees easy to recognize and more trustworthy. This is important for businesses that have workers visiting customers in their homes. Advertising is an added bonus to uniforms, as uniforms often display the business name and logo. When employees go out in public in their uniform, people in the community will become more familiar with the company and may ask the employees questions about the services the company provides.
Cons of Employee Uniforms
Employees may not like to wear uniforms and may fight employers on the subject, especially if they have never had to wear uniforms before. If they are forced to wear them against their will they may become unhappy with their job and not be as successful.
Some uniforms are not functional for the task at hand. Entrepreneur.com gives an example of this: "A waitress complained to us. She described how her uniform's loose-fitting sleeves draped down into the food when she served food and cleared plates. A few hours after starting a shift, consequently, her uniform was stained and dirty, which made her self conscious." This example shows that a uniform that is not thoroughly thought out can have a negative impact on employee attitudes and job performance.
Choosing Uniforms or Not
Every employer must decide whether or not to require uniforms. They should thoroughly weigh the pros and cons of employee uniforms. Employers should also consult their employees. They, after all, are the ones who will have to wear the uniform and who will have to deal with the comments and feedback they prompt. If an employer does make its employees wear a uniform, it is essential to select something that is comfortable and functional.