Holistic dog foods contain high quality, natural ingredients and minimize fillers and animal by-products. Many holistic brands also include added nutrients designed to optimize overall canine health. Any dog food, even holistic brands, may not be suited for your specific pet, but the following brands provide the nutrition most dogs need.
Artemis
"Whole Dog Journal" rated Artemis Pet Food as one of the best new dry dog foods in 2003. As of 2010, Artemis dog food no longer contains Ethoxyquin, nor does the food contain any by-products or harmful artificial additives. Artemis uses ingredients like potatoes, apples, spinach and cranberries.
Blue Buffalo
The creators of Blue Buffalo designed the food to help naturally prevent cancer in dogs after the founder's dog suffered from cancer. Blue Buffalo contains natural ingredients and no artificial preservatives, colors or flavors, corn, wheat or soy. Additional LifeSource Bits in the dog food contain special antioxidants.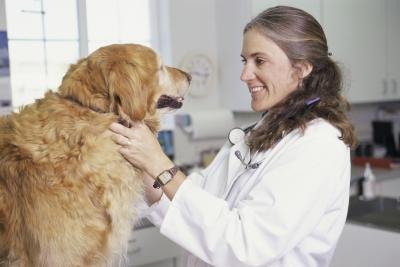 Canidae
Canidae only uses human-grade ingredients grown and processed in the United States with USDA and FDA approval. The food contains no glutens, corn, wheat, soy or grain fractions. Carbohydrates come from good sources like brown rice and barley.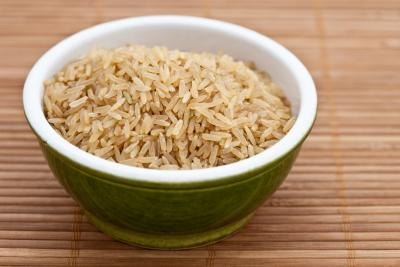 Eagle Pack
Eagle Pack manufactures its hypoallergenic food in the United States and uses natural ingredients produced in the US and other reputable countries, namely Australia and New Zealand. The dog food also contains holistic supplements, including prebiotics, probiotics, digestive enzymes and kelp to further your dog's nutrition.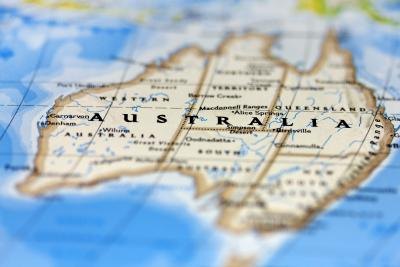 Merrick
Merrick manufactures all products in its own United States facility and uses only ingredients grown and processed the United States. Their food is tested on-site and contains human grade components, chelated minerals, probiotics, and omega three and omega six fatty acids while remaining free of chemical preservatives.
Natura
Natura produces a number of well received holistic and natural brand dog foods under different brands, including Innova, Evo, California Natural and Mother Nature. Each brand leaves out fillers, additives, corn and wheat, but includes all natural ingredients from United States suppliers only.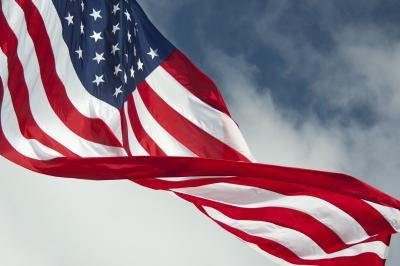 Orijen
Orijen dog food contains a high meat content, meaning plenty of protein for your dog. Potatoes provide its primary source of carbohydrates instead of filler grains, and the food uses human-grade meats certified by the Canadian Food Inspection Agency.
Solid Gold
Solid Gold uses no wheat gluten or rice protein concentrate, only whole, unprocessed grains and bran. Most ingredients come from the United States, with the only exceptions coming from New Zealand and Europe. The company designs its allergy-free food to contain no wheat, corn, soy or animal fat.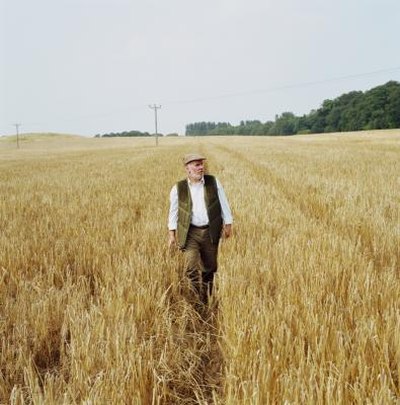 Taste of the Wild
Taste of the Wild uses a combination of bison, lamb meal, chicken meal and venison to provide high grade protein sources. Egg products and sweet potatoes, a renowned source of vitamins A, C and B6, and potassium, also appear on the ingredient list.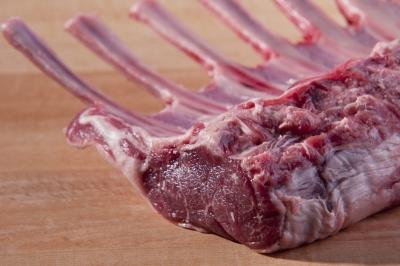 Wellness
Wellness started as a branch of the Old Mother Hubbard dog treat company. The company focuses on producing vitamin-rich hypoallergenic foods free of wheat, corn and soy, and only uses FDA and AAFCO approved ingredients from the United States, Canada, New Zealand, Australia and Belgium.