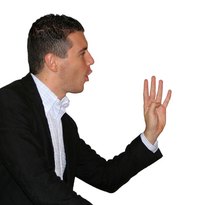 Corporate governance is the system used to operate and control a company. It can be thought of as a framework used to balance the roles of the management, board of directors and shareholders. The style of corporate governance should help to meet the goals of the owners, while also caring for the interests of employees, the needs of customers and the local environment. There are many ways to define management styles of corporate governance, but there are four main styles.
Chaos Management
In this style, top management has little involvement in the strategic management process and focuses on operational policies. The board of directors may also be only minimally involved in strategy, which can occur in a company that was founded by a strong leader who is no longer involved with the company. This style works best in companies in the production phase, when there may be few major strategic and operational decision to make.
Entrepreneurship Management
In this style, the board of directors has little involvement, but management acts to provide strategic and operational policies. Top management is allowed to make changes and largely run the company. This is also called a Controlled Board style of governance, because often top management serves on or controls the board of directors. It works best in companies in a dynamic growth phase because it allows management to make quick decisions and adapt rapidly to a changing market.
Marionette Management
Here, the board of directors controls all strategic planning, while the top management handles operational decisions. There is usually minimal involvement by shareholders. This style, which may also be called Influenced Board, suits mature companies whose main focus is on continuing to yield high dividends. It may also come about when a company is without a CEO for a long period of time.
Partnership Management
In this style, the board of directors and the top management work closely together to develop the company's strategies, mission and operational policies. Board members may be active in some day-to-day operations and committees. This style may also involve mechanisms to increase shareholder representation on the board, and is most common in companies in the financing stage, when both management and the board must show they can be trusted to make decisions that will lead to business success.