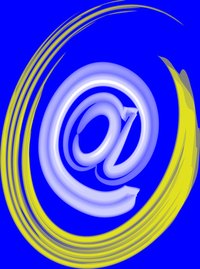 The tremendous growth of the Internet has had an enormous impact on the way we do business, educate our children and socially interact. Information technology management has evolved quickly to meet the needs of the public. There are many challenges that surround the management of information in today's world. Two major problems are the information explosion and "options overload."
Information Distribution
Information is stored on different computers or servers and managed by different information management systems, and some information many not be available to the average user. For example, a research library or archive that subscribes to several information management systems may have access to information that the common user, relying on a free Internet search engine does not. Plus, all search engines do not list all websites.
Relevance
Many mechanisms--search engines in particular--do not have the ability to rank information by relevance. For example, if an individual using a search engine chooses a search term that is too broad, that user may be overwhelmed with millions of results that have nothing to do with the topic. If an individual chooses a topic that is too specific, the corresponding results may be too few.
Profiling
Many websites profile their customers. According to Won Kim of South Korea's Sungkyunkwan University, they do this by using recommendation engines to match suggestions with data gathered from customers' order histories and profiles. A customer may visit an e-commerce site in search of a product or service, and the site may make recommendations that are not relevant to the customer's search. Having a limited list of the products and services the company offers is often much more useful than a list of products that might potentially interest the consumer based on purchase history or profile information, such as education level or income.
Options Overload
Many modern electronic devices burden users with "options overload." Kim notes that the number of functions a device has usually exceeds the number of keys or switches on it. Because of this, many consumers have no idea what keys (or combinations of keys) are to be used for what function without consulting a manual.