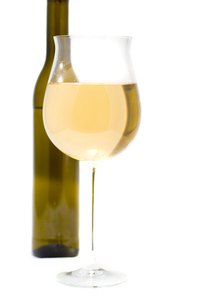 Crossing the border into Canada is usually not a problem for most people, provided certain regulations are followed. Adults must present a passport or an enhanced United states driver's license to customs. Parents need to provide a birth certificate for children. Canadian customs stipulate which items can be brought into the country.
Tobacco Products
People crossing the Canadian border are limited with regard to the amount of tobacco products they can bring into the country. Canadian law allows 200 cigarettes, 50 cigars, and 200 grams of loose tobacco. If more than the regulated amount of tobacco is brought into Canada an individual will have to pay additional duties on the tobacco to bring it into the country.
Alcoholic Beverages
An individual must be at least 18 years old to bring any type of alcoholic beverage into Canada. Canadian law allows 1.14 liters of spirits, 1.5 liters of wine, or 24 cans of beer to be carried across the border. If more than the amount considered adequate for personal use is being transported into Canada, you may be charged duty on the excess alcohol.
Prescription Medication
Prescription medication may be taken across the Canadian border if the prescription is in its original bottle. An individual who needs to carry prescription medication into Canada might benefit from having a copy of his prescription and the name and phone number of his doctor to provide to Canadian customs officials.
Firearms
There are strict rules on the types of firearms which can be taken into Canada and all guns must be declared to Canadian customs. Non-restricted firearms can be declared if they are for recreational or competitive use. Handguns can only be brought into Canada for competitive events and the carrier must obtain a special permit from the Canadian government. Automatic weapons will not pass through customs.
Restricted Items
There are a number of restricted not permitted through Canadian customs. Explosive items can not be brought into Canada. Endangered plants and animals cannot be brought across the border, but domesticated pets are allowed if they have an current, valid rabies certificate. Meat products and plant products may not pass through customs. Fresh fruit cannot be brought into Canada from another country.
Gift Restrictions
Gifts brought into Canada cannot be worth more than CAD$ 60.00. If gifts declared at customs are worth more than this, fees may be imposed.