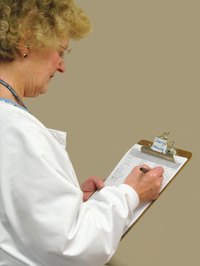 Annuities are private insurance contracts that guarantee an income to the insured. The insured deposits a lump sum of money, over time or all at once, into the annuity. In exchange, the insurance company promises to pay the insured a steady income to the insured for a set period of time or for the life of the individual. However, if you need long-term care, Medicaid rules mandate that you spend down your assets. This is where owning an annuity could be beneficial for your beneficiaries.
Flexibility
Your annuity can be a deferred annuity until you need to annuitize the contract. Annuitization makes the deferred annuity an irrevocable contract that cannot be taken away from you. This can be beneficial when you need to enter a nursing home and want to qualify for Medicaid but do not want to spend all of your savings.
Change of Ownership
Annuities are private insurance contracts and allow you to change ownership of the contract. Due to laws concerning Medicaid qualification, you would need to change ownership of the contract at least five years prior to your entering a nursing home. Medicaid will look back over a period of five years to determine what assets to include in your total savings and income. This, in turn, will determine your eligibility for Medicaid funds.
Preservation of Assets
By using an annuity, you can preserve your savings for your beneficiaries. This is done by annuitizing the contract. During the time that you are alive, the nursing home will receive the monthly payments from your annuity; but after you pass away, your beneficiaries will receive the remainder of the annuity.