In 2002, United States retailers lost over $31 billion due to theft; this accounted for a loss of approximately 1.7 percent of annual sales of retailers according to Richard C. Hillinger, Ph.D., a criminologist directing the National Retail Security Survey. Almost half of this loss was due to employee theft, while close to a third was due to shoplifting. When operating a retail store or warehouse, there are a number of steps that can be taken in order to improve security.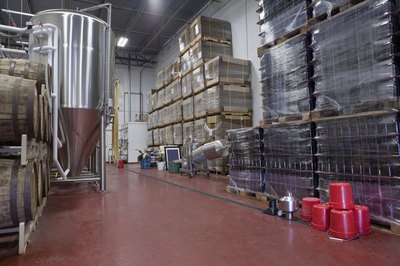 Product Placement
Putting frequently stolen items closer to the front of the store allows store employees to keep a closer eye on customers browsing these products. Some stores choose to put certain items such as batteries and cigarettes behind the counter, where they are easily viewable by customers. This way customers can identify the items they want, while shoplifters are prevented from directly lifting the products.
Security Cages
Security cages are an ideal vehicle for protecting inventory that is most likely to be stolen. Retail stores usually use security cages to protect razors, batteries, cigarettes, video games and electronics. Security cages usually take the form of glass or metal cages which contain frequently stolen products. These fixtures are unlocked by a store associate at the request of a customer. Warehouses may use large steel security cages to protect expensive electronic equipment.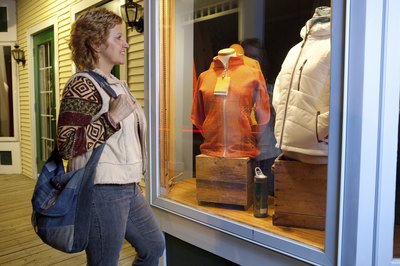 Video Monitoring Equipment
Closed-circuit television cameras placed in strategic locations around a store are the best means of identifying shoplifters, especially employees who are stealing from the company. These cameras record everything that is happening in the store on video tapes, which can be reviewed by a loss prevention manager if the store or warehouse is having problems with theft. Cameras also provide video evidence that can be turned over to the police in order to convict a shoplifter.
Hiring Policies
One of the best ways to reduce employee shoplifting is to hire the right people. Running a background check on applicants and checking references is a must. Individuals with felony records or a series of misdemeanors should not be around desirable inventory. Paying new hires a little extra in order to gain motivation and trust can pay off dividends for a retail store or a warehouse in terms of loss prevention.
Building Layout
While businesses do not always have a choice in the layout of their building, warehouse layout can greatly reduce theft. Back doors should be placed near the open staging area, so that employees cannot slip out back with stolen merchandise without being caught. Dumpsters should not be put near an accessible door, because employees can dump stolen merchandise and retrieve it later. Restrooms should be located away from inventory so that customers or employees cannot take items to the bathroom and slip them into their clothing. In a retail store or warehouse, doors should be limited so that they can be closely watched for shoplifting activity.