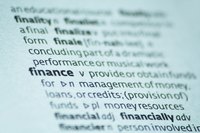 Insurance companies will allow insurance agents to split commissions on the sale of financial products. However, the states heavily regulate this aspect of insurance agent compensation. Because of this, it's important that you understand the rules for splitting commissions. If you do not follow the law here, you could be fined or lose your insurance license if the offense is serious enough.
Licensing
Both of the insurance agents that are splitting commissions must be licensed in the state that they are doing business in. If they are not licensed to do business in that state, the agents cannot share commissions with each other.
Line of Insurance
Both insurance producers must be licensed in the same line of insurance for which the commissions will be split. For example, if a life insurance producer wants to split commissions on a life insurance sale, the other insurance producer must have a life insurance license as well.
Signature
Both insurance producers must sign the commission statement and agree to the split. The commission statement is generally located on the agent's report in the application for insurance.