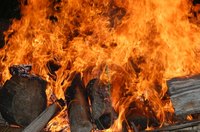 "Be prepared", says the Boy Scouts of America motto. That sums up the benefits of business continuity planning. The goal is to ensure ongoing business in the event of a disruption. Many organizations plan for large disasters. Business continuity planning takes it a step further by preparing for any possible disruption, from power outages to the illness of a key staff member.
Keep Operations Going
The primary purpose of a business continuity plan is to keep operations running through disruptions. This might involve operating from a temporary, back-up location; using different telephone lines or other technology for communication; identifying when shipping might resume; or simply figuring out who to contact when a key employee is unavailable.
Continue Stakeholder Communications
Internal and external communications should continue following a business disruption. Employees will know how to contact colleagues responsible for executing the continuity plan. They will also be advised of which customers and business partners to contact, and in what priority order.
Suppliers and vendors will know what is needed from them and how to interact until regular business operations are resumed. Customers will know when to expect goods and services. Investors will be kept informed about progress and assured that plans for continued operation are in place.
Safeguard Employees
A fully tested continuity plan will minimize employee stress. It will let employees know what to expect in a crisis, and provide details on how they can continue to do their jobs. They will also know where to go in the event of a relocation, how they can get there, and what to expect in their temporary location. A staff that has been through live tests and simulations is less likely to panic and more likely to remember the plan.
Protect Data
Companies often discover, when implementing and testing a plan, that they have a wide range of data sources to protect. Part of your plan will be to back up digital data on computers and other electronic devices, and to make copies of paper files that are essential to the company. The paper files should be kept in another location, such as a branch office or safe deposit box. It is also important to protect critical databases and larger systems through tools such as firewalls and antivirus software.
Know Emergency Response Partners
Establish working relationships with local emergency response partners such as the police and fire departments. They will know what to expect from your company, and you will know what to expect from them. Make them aware of your plans. Invite them to survey your preparedness and identify areas of improvement.
Increase Security Awareness
Putting together and testing a plan might uncover potential security risks you didn't previously know or think about. You can address those risks before they become a problem.
Increase Organizational Skill
Cross-training employees to provide backup in the event of an emergency increases overall employee skills and enhances their ability to adapt to periods of crisis.
Protect Corporate Reputation
With increased confidence in your company's ability to operate in unexpected circumstances, your reputation grows with customers, staff, partners and investors.
Protect Market Share
A solid plan boosts customer confidence. They know you are prepared to deliver goods or services in the event of a crisis, so they are less likely to flee to competitors.
Minimize Financial Losses
Failure to recover operations quickly and efficiently in a crisis can result in lost revenue as well as loss of future business opportunities. A sound business continuity plan will soften the blow, but you might also want to purchase a business interruption insurance policy.