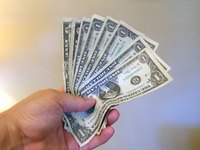 While workers in private industry generally have access to a 401(k) retirement plan, those who work for school districts and 501(C)(3) tax-exempt organizations often can invest in a 403(b) retirement plan instead. The purpose of these plans is the same--saving for retirement--and the potential drawbacks of the two plans are the same as well.
Playing It Too Safe
Investors in 403b plans typically have access to a number of different investment choices, from very conservative investments like stock mutual funds to very safe ones like money market accounts. While many investors are understandably reluctant to put their hard-earned money at risk, some investors might go too far by playing it too safe. The problem with safe investments like money market funds and government bonds is that the returns are so low they often do not keep pace with inflation. This could reduce the purchasing power of the plan over time and leave retirees with less than they anticipated.
Losing Track
Putting money aside in a retirement fund like a 403(b) plan is one of the best ways to automatically save. By having the money withdrawn directly from your paycheck, before you have a chance to spend it, you force yourself to save. This automatic saving can have a downside, however, in that you could lose track of how your investments are doing. Simply investing money and hoping for the best is seldom productive, so you need to track your investments carefully, even if the actual contributions happen automatically.
Neglecting Personal Savings
Investing for retirement by using a 403(b), 401(k) or IRA is a great idea, but investing in those tax-advantaged plans should not mean giving short shrift to more immediate goals. No matter how important your retirement needs may be, you need to establish an emergency fund you can draw on in the event of a job loss, large medical expense or other shock. If you are putting all of your extra money into your 403(b) plan, you are probably not building up the emergency fund you need. Before you put more money in your 403(b) plan, take a look at your personal savings and make sure you have a minimum of three to six months of living expenses put away for emergencies. Otherwise, you might have to pull money from your 403(b) plan prematurely, and that could trigger a big tax penalty.