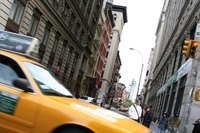 The State of New York maintains a number of laws regulating income tax requirements. The specific laws governing the necessary form to file vary from person to person, while the amount of money owed by an individual varies on factors such as marital status, length of time lived in New York in the particular tax year, number of dependents, etc.
Last Section out dated but will not be able to fix in 20 minutes. I had to write in the box so that it would validate.
Form IT-201
Form IT-201 is used by people who do not qualify to use Form IT-150, but have been a resident of the State of New York for the entire year. You must complete and attach Form IT-201-ATT to Form IT-150 if you are liable for other New York State taxes (including New York City taxes).
Form IT-203
Form IT-203 is for nonresidents of New York State who received income from sources within New York State, or were a resident for only part of the year due to a relocation during the year.