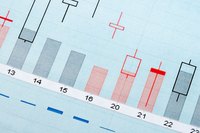 An audit committee is a designated group of board members—excluding a company's executives—that monitors a company's finances. The number of members on this committee may vary, with most companies seeking at least three persons. Audit committee members must be well aware of the company's financial situation and look out for the best financial interest of the company.
Daily Duties
In its day-to-day operations, an audit committee prepares financial statements and completes reporting procedures as delegated by management and finance staff. The committee audits financial statements for accuracy and legitimate business practices. Members have oversight in monitoring financial statements according to information obtained from management, independent auditors and other financial resources. The reporting process is completed on an annual or quarterly basis.
Review Duties
The audit committee reviews the company's financial reporting processes and internal controls. Proper review procedures allow the audit committee to give accurate reports, which helps the company determine what it must do to develop financially or cut costs or, if operations are sufficiently satisfactory, to continue with current operations and procedures.
Proper Communication
In its position of oversight, an audit committee must keep the lines of communication open between the management of a company, an independent auditor and, when applicable, the internal auditor. Doing so may include scheduling and facilitating private meetings. In such a case, the audit committee determines the agenda for meetings and sets the frequency for such meetings.