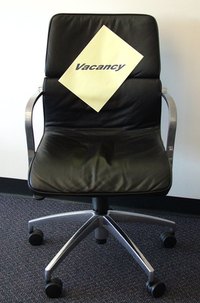 If you regularly have the need for a staffing agency's assistance in providing you with temporary or permanent employees, an exclusive agency agreement might be a profitable contract for you to sign. Many business owners and human resource professionals assume that having more than one staffing agency is the best decision. However, there are several benefits you should consider before you turn down an offer for an exclusive agency agreement.
Priority Services
A recruiting firm or temporary staffing agency will always prioritize clients that they have an exclusive agreement with over the other open positions they have to fill. All staffing professionals strive to build lasting relationships with their clients. The reason for this is two-part. The more intimately they know their client's company, the easier it becomes to predict what type of candidate the company will hire. Also, recruiters and temporary agencies prioritize positions they know will result in a hire over positions in which they will have competition from other firms.
If the staffing agency you do business with has a niche they specialize in, it is safe to assume that your competition may be using the same recruiters. If priority is placed with the client that has an exclusive agreement, the top candidates will be presented to that company first. Turning down an exclusive agency agreement could mean that you're getting the candidates your competition chose not to hire.
Discount Services
Most staffing agencies will offer a better rate for their services if they know that all of your open positions will be their responsibility to fill. This is a simple quantity versus price situation. If you use the agency for the majority of your openings, you could save a significant amount in fees with an exclusive agency agreement.
Ease of Mangement
Business owners and human resource managers have a lot of duties and responsibilities to fulfill within the organization. Managing interactions and communication with multiple staffing agencies can be quite a challenge. When you sign an exclusive agency agreement, you will most likely be assigned a specific recruiter that will be your main point of contact. This reduces the amount of time you must spend answering questions and giving feedback about candidates for job openings.
Quality of Candidates
Building a long-term relationship with one exclusive staffing agency provides the opportunity for the agency to get to know your company's culture and hiring preferences. As you give feedback after each interview, the recruiter can target his search to find the type of candidate you prefer. Simply put, the better the staffing agency understands your business, the higher the quality of candidates will be.