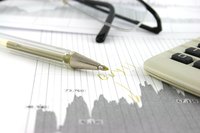 There are websites available that allow beginners to engage in stock simulation. The practice of pretending to buy and sell stocks is known as paper trading. One of the most beneficial aspects of experimenting with the stock market is there is an abundance of data published online and in newspapers every day. While this can be a learning experience, it is important to remember that past results do not guarantee future outcomes.
Wall Street Survivor
One of the premier stock simulation games for beginners is Wall Street Survivor. The free site allows you to make trades, maintain up to five distinct portfolios, and learn how to trade stocks. It provides tools such as a learning center, forums to discuss ideas and daily news updates. In addition, Wall Street Survivor offers the ability to trade in real time. The game offers real cash prizes on a daily, monthly and weekly basis.
Investopedia
Investopedia, which is run by Forbes, also provides a stock stimulator. This free program provides access to a large community of investors and provides free newsletter and tutorials. Starting with $100,000, investors have the opportunity to see how they rank against other investors.
Virtual Stock Exchange
The virtual stock exchange is another free stock simulation game. It is put out by the Wall Street Journal. It provides access to thousands of public and private games, it allows participants to access news and set their own cash balances. For students and adults alike, it can be a way to meet people and learn about the stock market in a friendly, competitive environment.
The Stock Market Game
The Stock Market Game is another free stock simulation tool. Geared towards teachers and students, the Stock Market Game provides a cost effective, creative and interactive way for teachers to teach their students math, business, economics and related subjects. Teachers can build students' interpersonal and leadership skills by organizing them into teams. Students also have the opportunity to use technology to gain access to information and stay informed on world events.