Gyms designed for different purposes will contain different types of equipment. A body-building gym, for example, will be heavier on the free weights, while an exercise gym will offer more fitness machines such as treadmills and exercise cycles. However, every gym utilizes some of the same equipment. A basic list of equipment in a gym will mention the standard items common to such locations.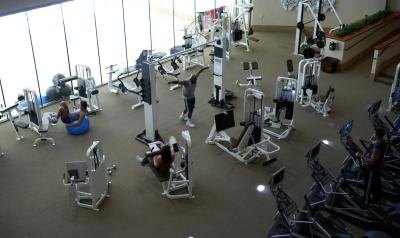 (Chris Clinton/Photodisc/Getty Images)
Every gym should have a fully equipped stretching and warm-up area. A stack of individual floor mats that members can use to stretch, adjustable inclined benches for sit-ups and a dedicated floor space where people can perform calisthenics are all essential for a good warm-up. You may also find flexibility equipment in this part of the gym, including stretch straps, boards and bars.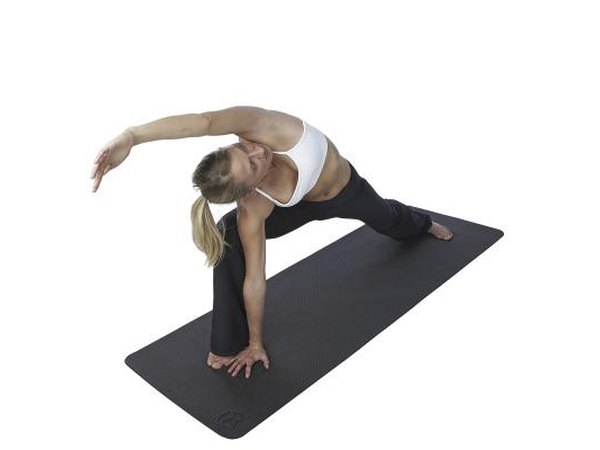 NA/PhotoObjects.net/Getty Images
Free weights are essential gym equipment that virtually anyone at any fitness level can use and find beneficial. For toning your arms, small free weights in the 5- to 10-lb. category are perfect. For strength training, your gym has heavier barbell-type weights that allow you to add or remove individual weights from the bar to customize your workout. The gym will have weight benches for use with the free weights, some with holders for securing heavy barbells during bench-press strength training.
Other weight training/strengthening equipment available in gyms includes weightlifting machines designed for circuit conditioning. This equipment is likely to include leg press and leg curl machines, lat pull-down machines for the large back muscles, bench press equipment for the chest muscles, a shoulder press machine and many others. This equipment features adjustable weight racks that allow you to start light and progress gradually as you achieve greater strength.
Stockbyte/Stockbyte/Getty Images
A gym contains machines that help users develop their cardiovascular fitness by increasing blood flow and raising heart rate in order to improve its overall performance. Ideally, during the same workout, your body will benefit from strength conditioning and respiratory conditioning as well. Fitness equipment in a gym consists of treadmills, exercise bikes, rowing machines and stair climbers, all of which address heart, lung and muscle group fitness as well as burning calories for weight loss.
Somewhat more specialized fitness equipment you may find at the gym includes impact-free elliptical trainer machines, Nordic track machines and Pilates fitness machines for extra support and gentle resistance.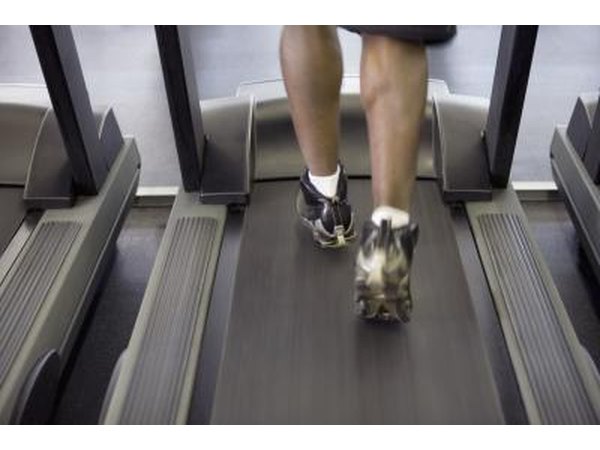 Jupiterimages/Comstock/Getty Images
Other equipment you will find at most gyms includes such essentials as water fountains, lockers, shower rooms, basketballs, volleyball nets and racquetball supplies. Medicine balls–weighted exercise balls–weightlifting support belts, climbing ropes, pegboards and score-keeping equipment for team sports may also be available.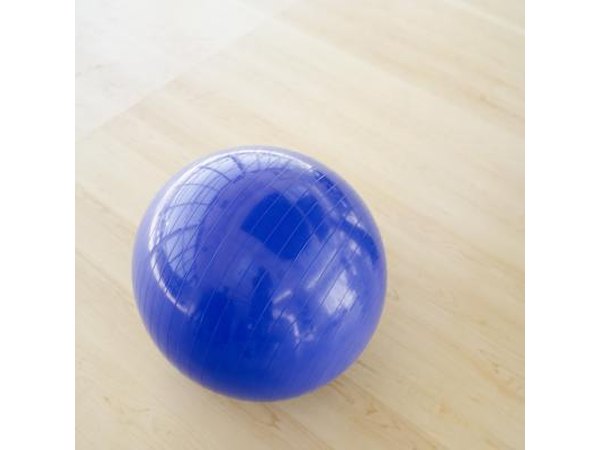 George Doyle/Stockbyte/Getty Images
Promoted By Zergnet