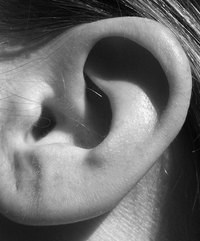 Effective communication skills are an essential part of life, affecting relationships, other businesses and organizational needs, such as the company's structure and corporate culture. Simply talking with or listening to someone is not considered effective communication. Effective communication requires engagement, clarity, the ability to receive and decode messages and feedback. When communication is ineffective, it can produce frustration, misunderstandings and confusion.
Sending a Message
Messages are sent verbally, nonverbally, interpersonally and organizationally. The first skill in effective communication is forming the message. The words used, the delivery, body language, vocal tone and the method used to send the message all play a vital role in the message being received accurately. For example, sending a text message would not be considered an effective method for professional confrontation of an employee by his employer.
Maintaining Congruent Nonverbals
Nonverbal communication plays as much a part in effective communication as the words used. In order for communication to be effective, the verbal and nonverbal messages must be congruent. For example, if someone verbally communicates to his spouse that he loves her but doesn't demonstrate his love in actions, the verbal message may be dismissed or misunderstood.
Listening
Listening is a complex element in the communication process because it requires the recipient to decode the message being sent. However, barriers exist that can hinder or distort a message. Barriers include body language, such as turning your back to someone, tone of voice and the use of jargon. For communication to be effective, the listener has to overcome any barriers that exist and attempt to understand the message from the sender. Once the message is decoded, the listener makes mental notes to stay engaged in the dialogue.
Providing Feedback
Providing feedback is an important element in effective communication. Feedback lets the sender know that you are listening and engaged in the information being discussed. If you're talking with someone who doesn't provide feedback, you may feel hurt, confused or even deceived. Feedback, such as asking questions or repeating the perceived message back to the sender, helps to clarify the message and to identify any misunderstandings or inaccurate interpretations.