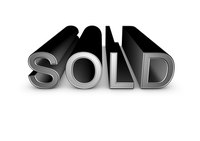 When an S corporation sells assets and ceases operations, there are income tax considerations for the shareholders. Detailed records are required to accurately account for the effect of the asset sale and unwinding of the S corporation. The consequences are recorded on both the final corporate tax return and the personal tax returns of the S corporation shareholders.
Sale of fixed assets
There is a capital gain for the corporation on the difference between the sale price and book value of assets. The book value is the original cost less depreciation deducted for tax purposes. Book value is also referred to as the adjusted basis in the asset. Expenses for selling assets are charged against the gain for each asset by increasing the basis.
Depreciation should be calculated up to the sale date. Hence, depreciation calculated for days in the year of sale that assets are owned by the S corporation is deductible on the final corporate tax return.
Report the gain or loss on Form 4797 with the corporation's tax return. The basis and sale proceeds of each asset sold must be separately tracked for reporting in the appropriate section of Form 4797.
The sale of a group of assets that comprise an entire business may require the seller and buyer to specify an amount directly allocated to the sold assets. This amount is reportable to the IRS on Form 8594, Asset Acquisition Statement.
Liquidation of cash
Liquidation of the corporation is completed by repurchasing stock from the shareholders. The corporation liquidates its final asset—cash—by paying shareholders to repurchase their shares of stock. No tax deduction is allowed for any expense incurred by a corporation in connection with reacquisition of its stock. Costs incurred to complete the liquidation affect the gain or loss of the shareholders on their stock and are not deducted as expenses on the corporation's tax return.
Effect on shareholders
Shareholders report their gain or loss from owning the stock on Form 4797 on their individual tax returns. If a corporation has made a special election under Section 1244, which may be made at any time prior to the liquidation, shareholders may deduct losses on their stock of up to $50,000 in the year of liquidation. To qualify, the corporation must have not been capitalized with more than $1 million from the shareholders.